INTRODUCTION
WE began the year, with three separate reports every day. By early January, there was 1327 cases in a single day.
By early March, as there were encouraging signs, we condensed it into one daily report.
The report covers UK figures; Princess Alexandra Hospital figures; the Local Authority table which gives Harlow's position out of 315 local authorities, as well as rate per thousand and the number of cases.
We also have a breakdown of eleven areas of Harlow. Finally, we have a table of the vaccination numbers for Harlow.
As things have improved further, we have now decided to do a weekly report only. This will be published on a Tuesday.
We have a dedicated Covid-19 channel which has over 1200 stories.
https://www.yourharlow.com/category/health-and-well-being/covid-19/
==============================================================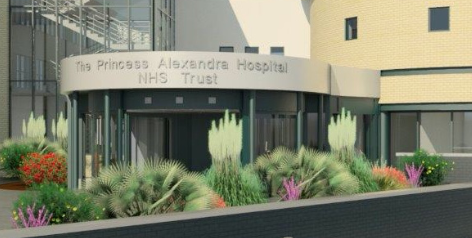 Princess Alexandra Hospital
There has been no further deaths registered at PAH in Harlow.
The number of deaths is now at 537.
There were two deaths in April.
There were nine deaths in March.
There were 38 deaths in February.
That compares with 170 deaths in January.
Back on January 4th, there was 204 Covid in patients in over ten wards.
==================================
Local Authority Table
The number of cases is now 17.
This means there are 19.5 cases per 100,000. This is an increase of 30.9% from seven days ago.
Harlow has been fluctuating between 12 and 20 since April 5th.
That is the lowest rate since September, 2020
This figure relates to April 29th and reported on May 4th.
Harlow is 130th of 315 local authorities.
A remarkable drop since the dark day of January 9th, when Harlow had 1327 cases and sat third out of 315 local authorities.
====================================
The Harlow Breakdown
Four areas in Harlow are registering cases.
Bush Fair and Brays Grove: 3
Passmores and The High: 5
Potter Street: 3
Staple Tye and Latton Bush: 3
We understand that zero actually means either 0, 1 or 2. That is why the total figure is 14 for Harlow.
April 29th
====================================
Vaccinations

First Vaccinations
Under 45: 9,902
45-49: 3, 773
50-54: 5,321
55-59: 5,341
60-64: 4,547
65-69: 3,759
70-74: 3,278
75-79: 2,353
80+: 3,603
Total: 41,877
Second Vaccination
Under 45: 2,739
45-49 773
50-54: 800
55-59: 896
60-64: 711
65-69: 1,048
70-74: 2,486
75-79: 2,132
80+: 3,279
Total: 14,864