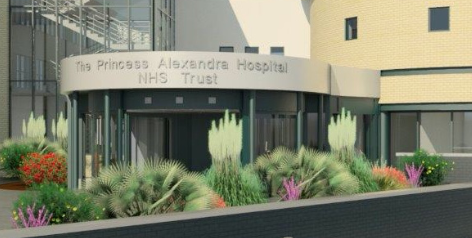 DEDICATED teams at The Princess Alexandra Hospital NHS Trust (PAHT) are hosting a conference this summer that will focus on a wide range of topics relating to type one diabetes.

Senior healthcare professionals, researchers, and scientists will share their knowledge and expertise in the diabetes field. The conference is also an opportunity to hear patients share their experiences of living with diabetes.

The Patient Panel, who represent the voice of patients and help to improve experience of care, has coordinated the conference that will be hosted at The Harlow Study Centre, socially distanced, and will also be held on online conferencing software.

Ann Nutt, chair of the Patient Panel said: "We are delighted to be hosting our first conference relating to diabetes care and are extremely grateful to our fantastic guest speakers who are dedicating their time to sharing their knowledge and expertise.

"The conference will allow staff and the wider community to gain an in-depth understanding of diabetes, and the latest modern technology in place to help manage the condition.

"We encourage the local community who are living with diabetes or have a particular interest in diabetes to attend a session hosted by the world leader, Professor Hovorka, who invented the ground-breaking artificial pancreas and a session relating to the automated closed-loop insulin delivery system, hosted by a pioneer, Lane Desborough.

"The sessions will take place on Wednesday 7 July at 11:55am-12:40pm and 2:45-3:30pm. To sign up, please visit www.pah.nhs.uk for more information."