HARLOW Rock School develop new adult daytime music session alongside MIND to support suicide prevention and mental well being.
Music is, for many, incredibly important and can provide a much needed source of escapism and comfort away from their everyday worries and concerns.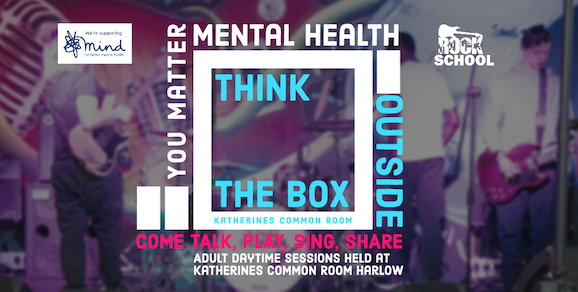 A new daytime adult music group for those who are struggling with social isolation and loneliness due to the impact of COVID

This will be a guided session in terms of the music element. Encouraging participants to organise themselves to rehearse, form bands, create set lists and interact to form relationships in the course of a joint endeavour. Giving opportunities to build friendships, support, and share experiences together.

It's about giving participants a purpose to be involved in something. Many adults do not have a place for their creative outlets or peers who have the same interests.
This will very much give members a sense of purpose, belonging and worth. Reducing the risk of self harm and Promoting positive mental wellbeing.
To book a place Email [email protected]