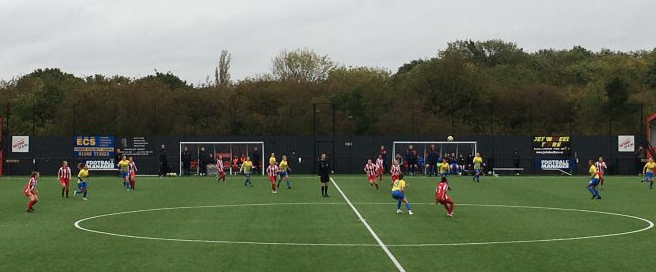 THE fixtures for the 2021/22 FA Women's National League Division One South East have been revealed, ahead of the Ladies inaugural FAWNL campaign.
---
The season will begin at home against Cambridge City on Sunday 22nd August, with our first away game coming just three days later on Wednesday 25th August as we make the short trip to the Queen Elizabeth II Stadium to face Enfield Town.
Our final game of 2021 will see the Hawks travel to Kent Football United, before we return with a trip to Cambridge City on 9th January.
Our season will conclude with two-games at the Arena, first welcoming the Canaries to Essex on 20th March in our penultimate game, followed by the visit of Kent Football United a week later to see out our first campaign as a Tier 4 side.
Please note, all fixtures will be subject to change for date.
The full fixture list is as follows…
Sun 15 Aug – BYE WEEK
Sun 22 Aug – Cambridge City (H)
Wed 25 Aug – Enfield Town (A)
Sun 29 Aug – Cambridge United (H)
Sun 05 Sep – Actonians (A)
Sun 26 Sep – London Seaward (A)
Wed 06 Oct – Stevenage (H)
Sun 17 Oct – Norwich City (A)
Sun 31 Oct – Billericay Town (A)
Sun 14 Nov – AFC Wimbledon (A)
Wed 17 Nov – Hashtag United (H)
Sun 28 Nov – Queens Park Rangers (H)
Sun 05 Dec – Kent Football United (A)
Sun 09 Jan – Cambridge City (A)
Wed 19 Jan – Enfield Town (H)
Sun 31 Jan – Cambridge United (A)
Sun 06 Feb – Actonians (H)
Sun 13 Feb – London Seaward (H)
Wed 16 Feb – Stevenage (A)
Sun 27 Feb – Billericay Town (H)
Wed 02 Mar – Hashtag United (A)
Sun 06 Mar – AFC Wimbledon (H)
Sun 13 Mar – Queens Park Rangers (A)
Sun 20 Mar – Norwich City (H)
Sun 27 Mar – Kent Football United (H)