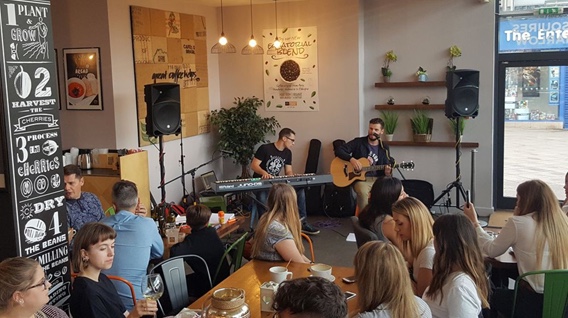 A NUMBER of objections have been made to an application to change a Harlow coffee shop into a restaurant.
The application refers to Esquires coffee shop in the Water Gardens.
This application intends for the change of use of the E(a) Use Class (Café) into a mixed-use E(b) Use Class with Sui Generis (Restaurant with Bar) at the ground floor with mezzanine, including the installation of ESP Ducting System.
A number of people have entered objections on the Harlow Council planning portal.
The comments include:
"Fantastic little local business, should be supporting local businesses and not closing them down".
"This is a fine cafe with occasional community events. Another bar is not required"
"It's an amazing venue that is such a good local business. It brings members of the community together and supports local charities
"We need to be supporting local business, especially after an awful year of businesses failing. Harlow does not need more overpriced chain restaurants, it needs small business that all families can enjoy as they should be able to.
"As a person who works within the local community, I can see how these venues are accessible and friendly towards all families".
For more details, go to the link below and put in HW/FUL/21/00384
https://www.harlow.gov.uk/planning-and-building-control/planning-permission/search-and-comment-planning-applications