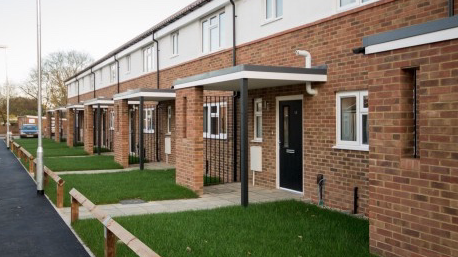 OVER the past few weeks there has been much discussion on our website and social media platforms regarding access to council housing.
As people had made reference to empty council properties that "just seem to be lying empty", we thought this would be a good time to ask Harlow Council to tell us how many empty properties they have.
A spokesperson said:
The situation changes on a daily basis with homes being let and becoming vacant.
Council voids (empty homes) as of 26 August 2021:
· 85 properties are with HTS having void works completed of these 65 require major works and 20 require minor works.
· 44 property offers are currently in progress – staff are in various stages of verification checks and offers made and pending. The checks are required to ensure the allocation of social housing is offered to those in most housing need.
· 14 properties have been let this week.
· 13 properties are currently being advertised and 18 properties will be advertised next week.
· 5 accompanied viewings have taken place this week.
Unfortunately, the pandemic and lockdowns has created a backlog of void (empty) council properties. The current average turnaround time for re-letting an empty home is 42 days.
During lockdowns the council followed Government guidance at each stage and reviewed its services to limit any risk of spreading the virus to residents, HTS operatives and council staff.
A roadmap for the reopening of council services was produced and this has driven the recovery of different housing activities following the easing of restrictions.
Recovery plans for housing services build on the necessary changes already implemented and seek to establish a strong recovery as the town comes out of the pandemic. The recovery plan for voids takes into account the local and national implications arising from various lockdowns with staff still having to deal and manage within Covid issues.
Councillor Simon Carter, Portfolio Holder for Housing, said: "I know that the number of current void properties will come as a huge frustration for those who are waiting to bid for a council home at this time.
It is not the situation that any of us want to be in, but the pandemic had a major impact on work. The purchase of 45 homes by the council earlier this year also added to the workload as many required works and checks before they could be let.
However a majority of those properties have now been let providing more homes for local families. The council and HTS are working together and focussed on improving the void situation with a recovery plan in place. The latest figures show that staff are working hard to get homes re-let as the town continues to recover from the pandemic. However, it is going to take time to bring the situation back to pre-pandemic levels of performance.
The situation is being kept under review with regular performance monitoring and reports to councillors. It is anticipated that it will take until early 2022 to complete the void backlog."