WITH release from lockdown now passed, we will do the Covid-19 report a few times a week.
We are doing this because we want to give Harlow residents an accurate picture of where we are re Covid-19.
The report covers UK figures; Princess Alexandra Hospital figures; the Local Authority table which gives Harlow's position out of 315 local authorities, as well as rate per thousand and the number of cases.
We have a dedicated Covid-19 channel which has over 1200 stories.
https://www.yourharlow.com/category/health-and-well-being/covid-19/
=====================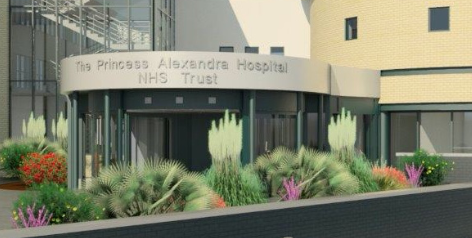 Princess Alexandra Hospital
There have been no further deaths registered at PAH in Harlow.
The number of deaths is now 561.
There are a reported 20-patients in the hospital.
There were 11 deaths in August.
There were 11 deaths in July
There were no deaths in June.
There were two deaths in May.
There were two deaths in April.
There were nine deaths in March.
There were 38 deaths in February.
That compares with 170 deaths in January.
Back on January 4th, there was 204 Covid in patients in over ten wards.
=========================
Local Authority Details
The number of cases is 238 over the seven days stretching from August 20th to August 27th.
Over the last few weeks: 465, 449, 428, 383, 349, 354, 331, 300, 296, 270, 250, 236, 220, 255, 266, 257, 262, 264, 255, 251, 291, 296, 305, 311, 299, 344, 328, 305, 289, 282, 249, 262, 245, 246 and 238.
Harlow had been fluctuating between 4 and 20 from April 5th to the middle of June but then rose again and rose sharply.
For quite a while, the hospitalisation figure was low but that is now a little higher.
Harlow is now 210th of 315 local authorities. It is the highest in Essex.
This still compares with the dark day of January 9th, when Harlow had 1327 cases and sat third out of 315 local authorities.
==================================

First Vaccinations:
Under 18: 768
18-24: 4,431
25-29: 4,006
30-34: 5,140
35-39: 5,542
40-44: 5,375
45-49: 4,979
50-54: 5,578
55-59: 5,517
60-64: 4,713
65-69: 3,824
70-74: 3,319
75-79: 2,376
80+: 3,720
Total: 59,288
Second Vaccination:
Under-18: 114
18-24: 2,059
25-29: 2,498
30-34: 3,903
35-39: 4,649
40-44: 4,902
45-49: 4,680
50-54: 5,353
55-59:5,339
60-64: 4,591
65-69: 3,741
70-74: 3,277
75-79: 2,322
80+: 3,580
Total: 51,008
Overall Total: 110,296