OVER the last few days, we have published a number of items regarding crime in the Little Parndon area.
We have given the police and politicians, the chance to respond.
Superintendent Naomi Edwards said: "Harlow is a safe place to live and work.

"Figures for the year to the end of July show crime is down on the previous 12 months and violence with injury and robbery offences have also fallen over the same period.

"Possession of weapons offences have increased but these are recorded as a result of positive, proactive policing including stop-and-search, warrants, and proactive operations.
"Our Disruptor and Op Raptor teams are working to identify, disrupt and arrest those looking to cause you harm – across the county our Op Raptor teams made 272 arrests in the first six months of this year alone.

"In Harlow we are taking an intelligence-led approach to identify local hotspots of crime and disorder and targeting them with proactive operations and increased visibility.

"We continue to work with our partners at Harlow Council, including their licencing team, to address issues where they arise and our work with the likes of Essex County Council to tackle serious violence and vulnerability".

"And our force continues to grow with 451 new officers passing out since the start of the Covid-19 pandemic – people in Harlow will see a proportion of these officers protecting and serving them."
Harlow MP Robert Halfon (Cons) said: "I speak to senior police and the police commissioner regularly, about crime and I will set up a meeting with senior police officers to discuss these incidents and others across Harlow and the Villages.
"More police officers are coming into Harlow and Essex and much has been done to combat crime. Despite these crimes, Harlow is still a safe place to live and work".
Harlow Council leader, councillor Andrew Johnson (Cons) said: "Since becoming leader I have started to meet regularly with the Local Chief Inspector Paul Austin both to discuss crime issues around the town and specific items.
Cllr Joel Charles my deputy and portfolio holder for Community Resilience also meets with the police regularly and has the community safety team in his portfolio – the CS team work very closely with the police and we are committed to such multi agency working.
"Since March 2020 over 450 officers have joined the ranks of Essex Police with an aim to have over 3,500 officers by next march and as Robert Halfon has already mentioned there has been much done to reduce crime and disorder in the town".
==========
We also invited the local Little Parndon councillors to discuss the crime scene in their ward.
Councillor Chris Vince (Lab) said: "Clearly the number of incidents across our ward is of extreme concern to me, not just as a local councillor but also as a resident of Little Parndon. 
As a local councillor, I am keen to work with the police to deal with this issue and have already messaged the local PCSO, sharing some of the concerns that residents talked to me about during my regular ward canvassing sessions.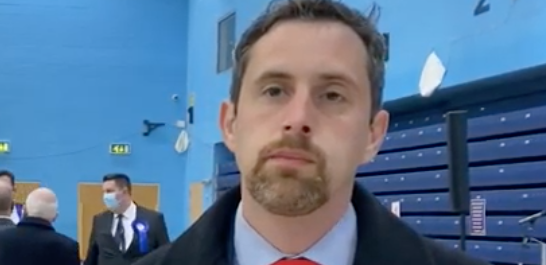 I do believe that the increase in crime across our town is in no small part down to a decade worth of cuts to policing by this government.  Although they may boast that they are now recruiting more officers this is too little too late and doesn't come close to taking us back to the numbers that we had in 2010.

The Harlow police team work extremely hard under increasingly difficult circumstances but there are not enough of them to really get into communities in the way they would like to. 
"We must do all we can to support our police officers to do their jobs effectively and without danger of burning out.  Sadly the Conservative government have shown us time and time again that they are not the party of law and order.
============
Cllr Jean Clark (Lab) said: "We would certainly be prepared to liaise more with the police. There is a formal partnership between the police and council regarding anti-social behaviour.
Over the years, there have been a number of incidents in or near the woods alongside Hodings Road. We asked the police then to be particularly vigilant and they were very co-operative.
"The difficulty is now, as Chris mentioneded, the police have increasingly stretched resources.
I also agree with him that more community policing would be welcome. It would be reassuring for residents to see a police presence periodically. That is a national issue, on the whole.
"I am happy to co-operate in any way that local residents feel would be helpful, if they are concerned".