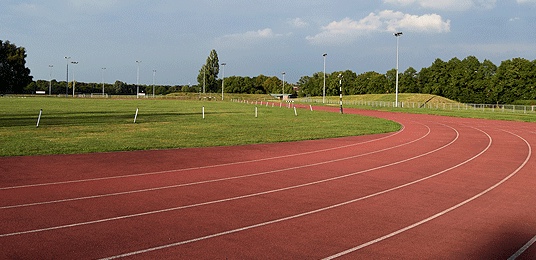 HARLOW'S season ended at Basildon in a low-key match. All teams were hit by withdrawals and absences and numbers were significantly down. The ever-present Paxman twins, Glen and Carl, Dave Bauer and James Malyon covered as much as they could to bolster the men's efforts. Sharon Wright and Katie Brennan have also competed at every match this season and they were assisted by Bebe Jackson and Emily Scofield at this match.
In terms of the match itself, there were two significant performances for Harlow: Glen Paxman hit 32.47m to record a new Personal Best in the hammer. And Bebe Jackson recorded 8.92m in the triple jump. The significance of this is not to be underestimated as 9m would see her make the rankings for all athletes and she is a registered para athlete.
It is not hyperbole to suggest that Jackson has a very bright future in the sport should she choose to pursue athletics as a career.
Harlow ended the match in third place, only two points ahead of Colchester. The result saw the team cement third place in the final table, behind Chelmsford and Basildon respectively.
The club can reflect on a positive season:
There has been international representation for Richard Chiasarro, Shemar Boldiszar and Bebe Jackson. Boldiszar won the National U23 Championship 200m and Jackson won the U16 T38 200m title. In addition, Beth Harryman secured a spot in the Elite Group of multi-eventers for next season by hitting a number of target times, heights and distances over the course of this season.
At a sub-national level, Marley Sarling was selected to represent Essex at the U20 Inter Counties match in Oxford. He will also be moving on to the second year of the national Youth Talent Programme. Training partner, James Petty, continues on the Hub Programme.
At county level Harlow athletes secured 17 medals at Hertfordshire and Essex competitions. Most satisfyingly, the medals were not as a result of one or two highly successful athletes, but were spread out across a number of athletes and disciplines, testament to the hard work and dedication of just eleven coaches.
It seems only right to conclude this final report of the 2021 season by saying thank you to all of the athletes, coaches and officials who have all played their part in ensuring that it has been as successful and enjoyable as it has been.