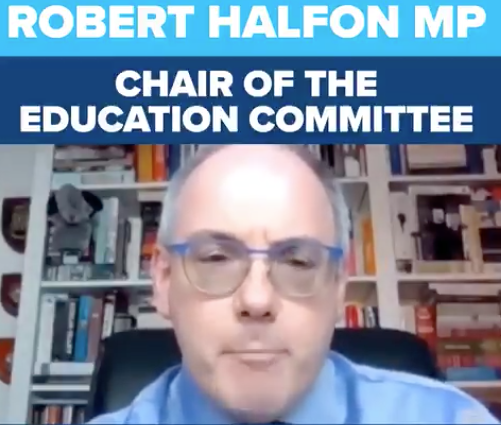 ROBERT Halfon MP, Chair of the House of Commons Education Select Committee, has been made an Honorary Professor by Nottingham Trent University.
Mr Halfon has developed strong links with the university.

He has visited NTU to meet with colleagues and to hear first-hand about the university's ambitions and achievements across a range of areas.

The title of Honorary Professor is for a three-year period and is bestowed upon individuals who have made leading contributions to their professions. 

The appointments aim to recognise the importance the University's partners can have in adding value to teaching and research activities. 

As part of the role, Mr Halfon, who has chaired the Education Select Committee since 2017, will maintain a regular commitment to the university, which will involve him delivering lectures and seminars to students.

Mr Halfon said: "Nottingham Trent is one of the great universities in our country, allowing our young people to climb the education and jobs ladder of opportunity. It is a university all about aspiration and achievement with a passion for vocational education and preparing students for the world of work – particularly those from disadvantaged backgrounds.
"It is a huge honour to have been asked to be an Honorary Professor of the University and I very much look forward to visiting again in the near future."

Nottingham Trent University Vice-Chancellor, Professor Edward Peck, said: "I am delighted that Mr Halfon has accepted our invitation to be become an Honorary Professor at NTU. He is one of the most influential and insightful contributors to debates about the current practice of and future policy for education in the UK.

"His contributions will bring these subjects vividly to life for students, and in so doing illuminate the opportunities and constraints within political processes.'

Recipients are entitled to use the title 'Honorary Professor' in any formal context associated with the university during their appointment.