MEMBERS of the newly formed Innovation Multisport club were out in force this weekend swimming the Serpentine and running at Stevenage 10k.
Easy to spot in their fabulous pink/blue kit, they took to the open water to swim two miles in Hyde Park, earning an extra medal if they had competed in two additional disciplines for the London Classics.
Then on Sunday, members ran the tough and undulating 10k course around Stevenage claiming their well earned T-shirt and medal at the finish.
Really standing out from the other clubs and getting great feedback on the kit.
If you'd like more information about Innovation Multisport please email [email protected]
Results
Swim Serpentine 1 mile
Andrew Kitson 23:43 7th overall/1st in age cat 45-49
Karen Kitson 50:43
Two mile
Paul Schroder 1:06:11
Wendy Schroder 1:11:49
Dave Nicholas 1:16:49
Jay Pite 1:18:47
Stevenage 10k
Paige Bircham 47:17 66th 2nd female
Bob Draper 48:19
Ghazi Jalil 48:47
Simon Couper 49:17
Kelly Burgess 49:52
Alan Shead 58:04
Garry Orton 1:06:11
Dave Nicholas 1:24:10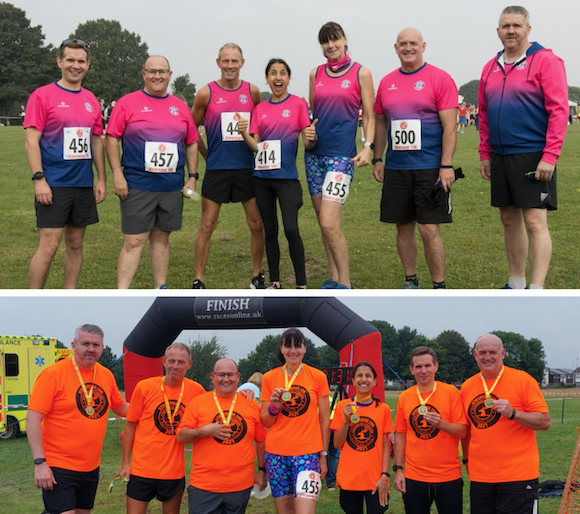 Pleshey Half Marathon
Martin Westley 1:27:30 38th place
Stansted 10k
Georgia Holt 1:19:55