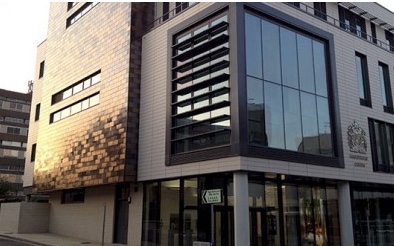 A HARLOW man has been found guilty of two counts of harassment.
Jamie Warren, aged 39, of Milestone Road, Harlow appeared at Chelmsford magistrates court.
The charges were as follows:
Between 12/06/2020 and 12/06/2020 at Harlow with intent to cause a male harassment, alarm or distress, used threatening, abusive or insulting words or behaviour or disorderly behaviour, thereby causing that person or another harassment, alarm or distress.
Between 03/05/2020 and 31/05/2020 at Harlow pursued a course of conduct which amounted to the harassment of a female and which you knew or ought to have known amounted to the harassment of her in that you keep being verbally abusive shouting at her, accusing her of smoking drugs.
Between 23/07/2020 and 23/07/2020 at Harlow without lawful excuse, damaged cell door to the value of unknown belonging to Essex Police intending to destroy or damage such property or being reckless as to whether such property would be destroyed or damaged
Sentence: Community order made. The defendant must comply with the following requirements by 20/09/2021:
Rehabilitation Activity Requirement: Offender to comply with any instructions of the responsible officer to attend appointments (with the responsible officer or someone else nominated by them), or to participate in any activity as required by the responsible officer up to a maximum of 30 days.
Unpaid Work Requirement: Carry out unpaid work for 120 hours within the next twelve months. This work will be supervised by the responsible officer.
Fines to the total of £720.00
Warren has also been made subject of two restraining orders.