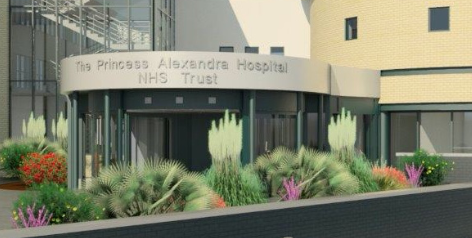 PATIENTS who have been diagnosed with a fracture will be reviewed at the new virtual fracture clinic at The Princess Alexandra Hospital.
Some patient injuries will require a specialist follow-up review at our virtual fracture clinic, following their initial attendance at the emergency department with a suspected fracture.
Ajay Sooknah, head of operations for the surgical and critical care healthcare group at The Princess Alexandra Hospital NHS Trust, said: "A huge thank you to all those involved with setting up the virtual fracture clinic.
"The virtual clinic is designed to improve our patients experience so that they are not required to attend the hospital for multiple face-to-face assessments and can be reviewed in a timely manner.
"Clinicians will look at the patient's x-rays, medical notes and electronic referral form following their visit and telephone the patient to discuss their treatment and management.
"The patient may be discharged by phone back to their GP, or require further specialist help and will be referred to the most appropriate clinic.
"Patients will be notified following their initial attendance at the emergency department and receive a patient information leaflet to explain the process."