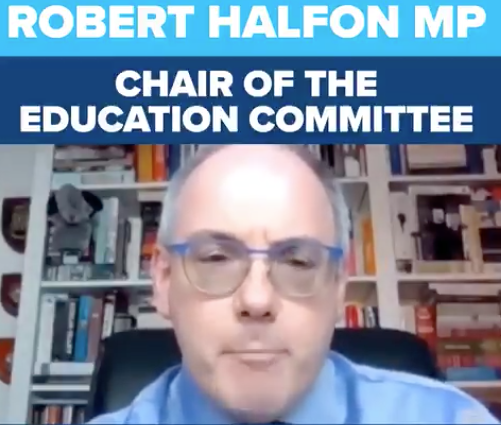 HARLOW MP Robert Halfon has slammed universities for not preparing students for the world of work, as he backed calls for tuition fee refunds if students did not receive face-to-face teaching.
Speaking at a fringe event hosted by the Institute for Economic Affairs (IEA) at the Conservative Party conference on 5 October, Robert Halfon, chair of the House of Commons education committee, claimed that universities were "failing to do perhaps the most important thing, which is to provide graduates with proper, graduate-paid jobs".
"Every single course that a student does, whether it is history or archaeology, or whether it is science, should be about work," he said.
Halfon suggested that students should spend "part of the week" on every course "doing a job", adding that history students could work at a museum and English students could spend time at a publishing company.
He also said that it was "unacceptable" for universities not to provide face-to-face tuition this year, and he suggested that students should get refunds if their institution did not deliver. "Given that students are taking out £9,000-plus loans, they should be getting a proper service, and if the universities are not providing that service then they should get their money back," he said.
As chair of the Commons education committee, Halfon joined Research Professional News in calling on the government to refund student nurses' tuition fees while they worked in the NHS during the Covid-19 pandemic.