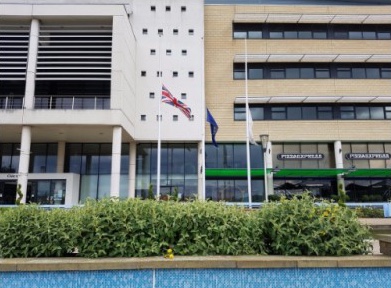 A FEW weeks ago, Harlow Council wrote to its tenants giving details of their "Tenants Incentives to Move Scheme".
The letter outlined that there were financial incentives and support to existing council tenants wanting to move to a smaller home.
Harlow Council explained how they are trying to free up some of the 3,000 three-bedroomed and 380 four or more bedroomed council homes.
Tenants could, all things being equal, benefit by up to £2,500 by moving.
However, YH has been contacted by tenants who say that Harlow Council, for a number of reasons, have made it very difficult to move.
Tenants have told them that the council appears to now have a zero tolerance approach to any adaptations made to homes. Or to be accurate, whether you have made a minor adjustment such as a light fitting, a moderate change like taking away a door or putting a patio in or a major structural change like adding a bedroom or taking down a wall, then it will all have to come down and be put back to its original state.
One tenant,, who did not wish to be named said: "There doesn't seem to be any flexibility at all. There used to be a bit of given and take.
"People are going to try and make the best of their homes and that may mean changing things.
"I now can't move as I simply cannot afford to put things back the way they were"
The situation also means, families of four, five or six, living in one or two bedroomed accommodation could well be stuck.
What is also not helping tenants is that it appears their housing officers appear to still be working from home. If they are all on line then that shouldn't be a problem however, again, a number of tenants have told YH that e- mails are not being answered and phone calls are going straight to voicemail.
Tenants have also found that going to the Civic Centre in The Water Gardens a wasted journey. Staff on reception are telling tenants all the housing staff are "at home".
YH did put a series of questions to Harlow Council but have yet to reply.