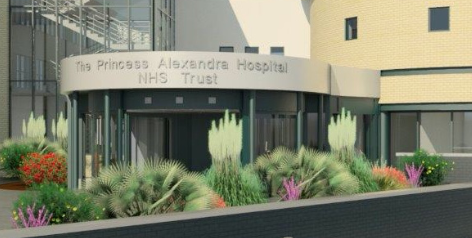 THE PRESSURES on the accident and emergency department at Princess Alexandra Hospital in Harlow have been highlighted by the publication of figures at the weekend.
On Saturday October 23rd, a total of 292 people attended A and E.
The average waiting time was 293 minutes (4 hours and 53 minutes)
On Sunday October 24th, a total of 334 people attended A and E.
The average waiting time was 322 minutes (5 hours and 22 minutes).
On Monday October 25th, a total of 341 people attended A and E.
YH understands that 60 ambulances attended at PAH on Sunday.
There are real fears that things are only going to get worse over the winter.
Stephanie Lawton, chief operating officer, The Princess Alexandra Hospital NHS Trust, said:
""We are proud of our emergency department (A&E) team and their continued hard work caring for patients arriving at the hospital needing urgent and emergency treatment.
"The department continues to be busy and we ask people to call NHS 111 first if their injury or illness is not urgent or life-threatening."
There is no doubt these pressures will be exacerbated by the growing number of Covid cases in the town.
On October 10th there were 233 cases of Covid.
On October 25th that had shot up to 515.
There is also the fact that many residents are finding it increasingly difficult to get thought to their surgery.
One resident contacted YH this morning and asked: "Can I just ask how people are getting doctors appointments at Lister medical centre in Staple Tye.
"I tried all of yesterday phoning and it just says we are busy and cuts you off!
"Same thing again this morning I need an appointment for myson.
" I have had to call 111 to get them to get me an appointment which isn't really fair on their service