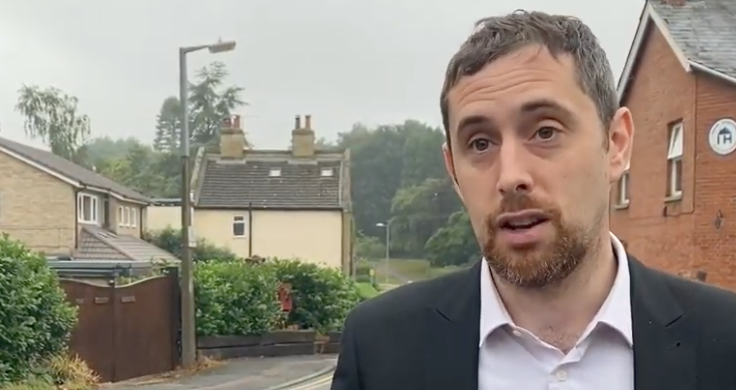 LABOUR Cllr Chris Vince welcomes government u-turn on sewage amendment but questions the mess we're in
In the recent series of votes on the Environment Bill, Labour MPs voted to end the routine discharge of raw sewage into rivers and seas. Conservative MPs voted against the cross-party amendment tabled by the Duke of Wellington in the House of Lords, and MP Robert Halfon also voted against.. This led to the amendment being defeated.
The amendment to ban the release of raw sewage returned to the House of Lords for another vote, which has led to the government making a u-turn. 
Cllr Chris Vince said: "It is a victory for all those who have stood up for the health of our rivers including the thousands of members of the general public who have made their wishes clear," states The Rivers Trust.Harlow Labour Group Leader Chris Vince was disappointed to see that Robert Halfon MP once again voted with his party rather than putting the welfare of Harlow residents first, but heartened that Harlow people have demanded to be heard. Cllr Vince said: "I am grateful to every Harlow constituent that has written to MP Robert Halfon and raised their voice to demand The Conservatives u-turn on their decision to block the Environment Bill amendment so that water companies are forced to reduce the amount of sewage they pump into our rivers and seas.
"I read with interest that while Robert Halfon MP is seen to be supporting the calls for the reconsideration of the second crossing across the River Stort, he is also supporting his government's housing policy which is allowing – demanding, in fact – that East Herts Council build 10,000 houses on Harlow's borders, and he and his Conservative colleagues then voted in favour of allowing companies to dump untreated raw sewage into our rivers and waterways. Sadly once again what he says in public and what he votes for in the House of Commons seem to be two very different things."
Raw sewage is being routinely released into rivers. In the last year alone, raw sewage was discharged into UK rivers and seas over 400,000 times. There were 2,941 discharges into UK coastal bathing waters during the May-September bathing season alone, severely impacting coastal communities. The UK is ranked last in the EU for bathing water quality. None of our rivers are in a healthy condition, with none meeting good chemical standards and only 14% meeting good ecological standards.
Chris Vince continues: "It's fair to say that raw sewage was being released into rivers before this vote and it will continue to be. As more houses are built, they rarely come with the addition of extra sewage treatment facilities or allowance for storm overflows which would go some way to protect our waterways, which is a problem which must be addressed in the development of Harlow and Gilston Garden Town.

"It is hoped that this u-turn does represent a duty enshrined in law to ensure water companies secure a progressive reduction in the adverse impacts of discharges from storm overflows, rather than being just a way to appease some Conservative ministers and prevent a rebellion in the Tory ranks. The environment and the constituents of our town and country deserve better than this.

"We need to look at why water companies have been allowed to release raw sewage, unchallenged, for so long. Back in 1994, the Labour Party highlighted the scope for conflict of interest as water companies were linked to Tory donations, including Thames Water. As MP Robert Halfon states, our sewage and rainfall pipes have not been upgraded since the Victorian era. With their privatisation of the water industry, the Conservatives missed an opportunity to oblige the industry to upgrade and retrofit our systems. The situation has progressively got worse, and the government has done nothing to slow this. It seems that profits have been put before people, biodiversity and the environment once more."
Luke Pollard MP, Shadow Environment Secretary said: "People are right to be upset at the dreadful state of England's rivers. Not one English river is in a healthy condition and there has been zero improvement since 2016. The Government is to blame for allowing water companies to vent raw sewage into our rivers and seas seemingly at will. The £millions which go to shareholders do nothing to help with cleaning up our rivers and seas. The Tories should learn from the record and experience of the Welsh Labour government who have been able to require sustainable drainage systems to reduce the load on sewage systems and make investing to tackle future challenges a top priority."