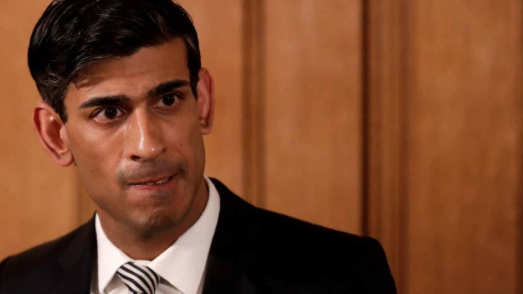 HARLOW'S MP, Robert Halfon, has strongly welcomed the Chancellor's budget announced today which he believes shows that "not only are the Government on the side of workers, but they are building an even better Harlow, cutting the cost of living, strengthening our NHS and championing education and apprenticeships".
Reacting to the announcement by the Government, Mr Halfon said: "I pledged to the people of Harlow at the last election that not only would I continue to work hard for Harlow, but I would do everything possible to cut the cost of living, champion education and skills and protect our NHS.
"This Budget has been delivered in the most difficult of economic circumstances, following the biggest recession in 300 years. Yet, despite the economic picture, I am delighted that, working with the Government, I've been able to keep those pledges.
"I've fought hard to cut the cost of living and the Chancellor is doing just that with:
A significant tax cut for lower earners by cutting the taper rate on Universal Credit from 63% to 55%. This will uplift wages, alongside the uplift in Work Allowance to ensure work always pays and benefitting thousands of families in Harlow.
A rise to the National Living Wage to £9.50 an hour. This equates to around £1,000 per year salary increase for full-time workers.
A twelfth year of the fuel duty freeze saving the average driver £15 every time they fill up.
Ending the public sector pay freeze to increase wages for Harlow's public sector workers.
Reform of alcohol duties to cut the tax on beer and support local pubs.
"Championing education and apprenticeships has been my passion in politics and today the Chancellor has announced:
£2.6 billion to improve SEND provision for children with special educational needs and difficulties.
£2 billion more for the Catch-Up fund to help pupils recover lost learning. This is on top of the £3.1 billion of catch up funding announced earlier this year.
A £3.8 billion Skills revolution investing in adult education, improving college buildings, apprenticeships, and rolling out T-levels to further invest in Harlow College.
£4.7 billion more for schools to uplift per pupil funding and the pupil premium to support Harlow pupils.
£500 million to support parents and children including a new £300 million investment in the Start for Life offer to families, investment in Family Hubs, and £100 million to support the mental health of expectant parents.
"We must continue to protect our NHS and the Government has announced:
An additional £5.9 billion to help tackle the backlog of people waiting for tests and scans.
Provision to create 50 million more GP appointments and investment to recruit tens of thousands of more doctors and nurses.
The biggest capital budget for the NHS to spend on new hospitals ever.
Record spending on frontline NHS and social care services – significantly more than at any time in history.
"This Budget delivers on the pledges I made to residents and sets out a plan for a stronger economy for Harlow and the country."
Other announcements include:
£24 billion investment into housing – including £11.5billion to build 180,000 new affordable homes, the largest cash investment in a decade.
Cutting business rates by 50% next year for 90% of retail, hospitality and leisure,and freezing all rates.
An 85% increase in funding to end rough sleeping.
Investing more in tackling crime, putting more police on the streets and ensuring the criminal justice system delivers justice for victims of crime.