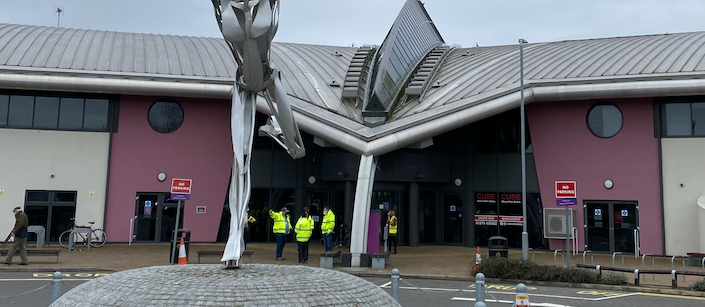 A MESSAGE from Chris Vince and Tony Edwards on behalf of the Labour Group on Harlow Council
As people are becoming increasingly worried about Covid we thought it might be useful to pull together some web sites where people can get support and information.
If you are elderly, vulnerable or need some crisis support you can contact the Rainbow Services Community Hub Monday to Friday 10am – 2pm on 01279 927005 or email [email protected].
You can also visit the hub in the Harvey Centre on the 1st floor every Friday 11.30am-1.30pm, or at the Foodbank at St Paul's Church every Monday 12pm-2.30pm
If you need to know what other organisations are there to help you – look at Harlow Council's "Here For You" Pamphlet https://issuu.com/harlowcouncil/docs/coronavirus_community_support_booklet
If you have a business some government funded support is still available from the Council https://www.harlow.gov.uk/coronavirus/businesses
If you need to get vaccinated or require a booster you can book on line, or by telephone or you can go to a walk in centre. For help or advice ring Helpline 0344 2573 961 (Monday-Friday 9am-5pm and Saturday-Sunday 10am-4pm) or go on line https://www.myhealthessex.co.uk/walk-in-centres
If you want some advice re Covid – try Essex Coronavirus Action Support on Facebook https://www.facebook.com/search/top?q=essex%20coronavirus%20action%20support
So take care, remember get vaccinated, work from home if you can, wear a mask in shops, sanitise your hands , keep socially distanced and have a happy and healthy Xmas and New Year.