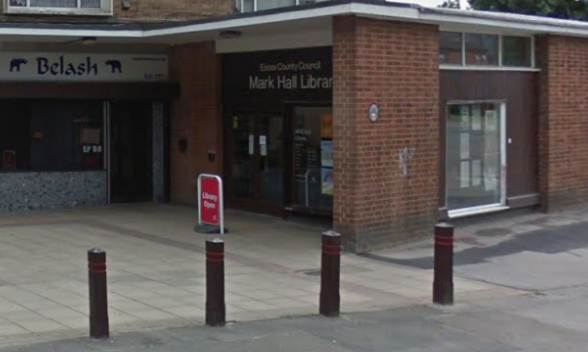 RESIDENTS still have time to have their say on Essex County Council's (ECC) draft 'Everyone's Library Service 2022-2026 draft plan'.

The draft plan and survey can be found at www.essex.gov.uk/everyoneslibrary and feedback can be submitted until 1pm on Friday 21st January 2022.
Helping children and adults improve their literacy, encouraging people to enjoy reading for pleasure and increasing the range of online resources available to customers are just some of the commitments in the plan.

It also commits to keeping all 74 libraries open with investment in training and development for library staff.
The plan also sets out three key aims for the next four years and details how these will be achieved.

Library Service and Literacy
Books, e-books, digital and online.
Supporting children to be school ready and helping adults to improve their literacy.
Building people's confidence in reading.
Nurturing people's love for books.
Infrastructure and Communications
Improving the Library infrastructure (Buildings and IT).
Creating welcoming, accessible places that also provide more opportunities for communities to use.
Thinking of new ways to communicate and engage with residents so they know what is on offer.
Supporting our communities and levelling up
Making sure all residents have the same access to the support and skills they need to achieve their aspirations, regardless of where they live in the county.
Improving opportunities for everyone, locally and countywide.
Encouraging new users and thinking of new ways to attract them.
Deputy Leader and Cabinet Member for Community, Equality, Partnerships and Performance, Cllr Louise McKinlay said: "If you haven't done so yet, please take our online survey and let us know your views on our draft plan. We are keen to hear from as many residents as possible.
"We want to give our residents a Library service that everyone can be proud of and one that will enhance lives and help communities to thrive. The draft library plan sets out how we aim to do this.
"The pandemic has made us see things differently, it's shown us how flexible our libraries can be but has also shown us there is a wealth of opportunity for the service and our library buildings.
"We don't want to just rebuild to where we were before the pandemic, we want to go further and create a service that is modern, vibrant and sustainable, with improved access, better facilities and more opportunities for local people. The libraries are a key tool in helping us to deliver our Levelling Up agenda, right across Essex.
"However, before any decisions are made, we want to hear what residents think of the proposals in the draft plan. This is everyone's opportunity to help mould what libraries in Essex will look like in the future and I hope you will take the chance to make your views known so these can be considered ahead of plans being finalised."
Everyone is welcome to give their views and can do so online, in person at one of the engagement events we are planning early next year or via our customer service centre by calling 0345 603 7633.
Notes to Editors:
The draft plan and survey can be found at www.essex.gov.uk/everyoneslibrary.
We expect to make a decision to adopt the Plan in Spring 2022.
Alternative formats are available by contacting 0345 603 7633.