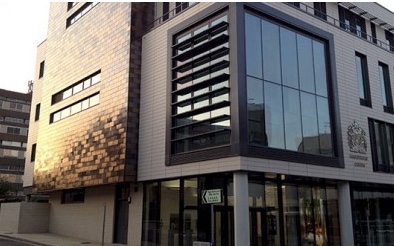 A HARLOW man has been charged with being in possession of a large saw in the Harvey Centre.
Blaine Verrier, aged 37, of The Hides has been charged with the following.
On December 7th, 2021 at Harlow had with you, without good reason or lawful authority, in a public place Harvey Centre, Harlow an article which had a blade or was sharply pointed, namely a large saw.
The case has been adjourned until April 12th at Colchester Magistrates Court.
Verrier has been remanded on conditional bail until April 12th
A bail condition is that Verrier does not enter or go within the location of the Harvey Centre.