***TERM TIME ONLY​​ ***​​

Office Manager – Katherines Primary Academy

KATHERINES Primary Academy are looking to appoint a full time experienced and highly efficient Office Manager. The role would suit a proactive individual who would enjoy the challenge of working in a busy school environment.

In this key role you will be responsible for a team and will be pivotal in the effective and smooth running of the school. Previous experience of running a busy office and Arbor is desirable. Applicants will need to demonstrate strong skills in both finance and secretarial duties.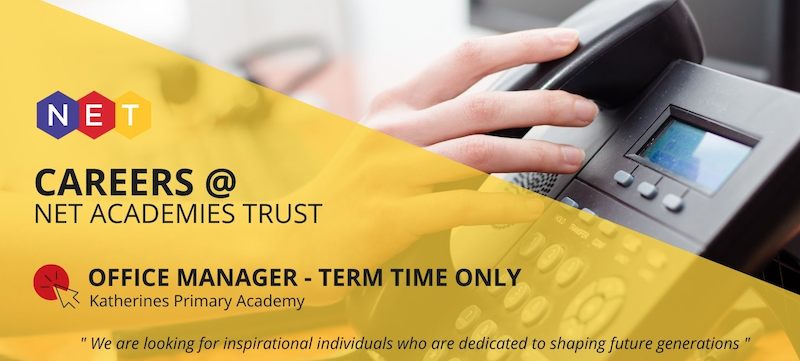 This position deals with a wide variety of people and therefore requires excellent communication and interpersonal skills and understand the importance of customer service in this key role and ensure a high quality service provision to staff, students, families and the wider community.

We are looking for a highly motivated individual who has the drive and passion to make a difference in our school. The successful candidate will need to be organised, with good time management and a high level of computer literacy. A key part of the role is to organise and supervise administrative systems within the school, and to contribute to the planning, development and monitoring of support services and staff.