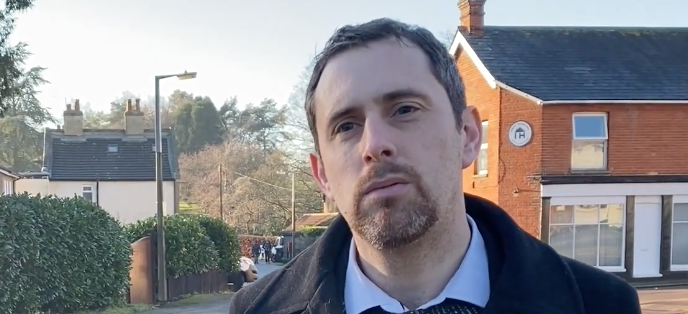 THE LEADER of Harlow Labour has welcomed Tuesday night's opportunity for local councillors to quiz the police on a variety of their performances.
Councillor Chris Vince said: "I welcome the opportunity for Harlow council's scrutiny committee to ask questions of Essex Police tonight. I hope to attend myself, and thank the officers in attendance for their time. 
It is also welcomed that the crime data for Harlow has been provided in advanced so that committee members can properly digest it.

The low solve rates in certain crimes, in particular domestic violence and sexual violence, should be of concern to all of us and I hope those officers present are able to provide reassurance to the committee to tackle these serious issues.

"I note that in the data there is no mention of cyber crime, something that the current Conservative Police, Fire and Crime commissioner, spoke of being a main focus of his.  In fact he went as far as to say that there were less police in communities because he wanted a greater focus on online criminality.  Perhaps this is just an oversight.

"The reality is that after over a decade of cuts to this County's policing, there are still 300 less officers than in 2010, Communities and police alike are feeling the burden.  I can only hope for re-assurances from officers that some of this burden is being lifted".