Statement from Passmores Academy and Stewards Academy.
WE are proud of our different schools but also recognise that sharing resources and staff expertise will be a benefit to both. The challenges of falling budgets and students that have been though a very difficult time means that we must pursue every opportunity for the young people of Harlow.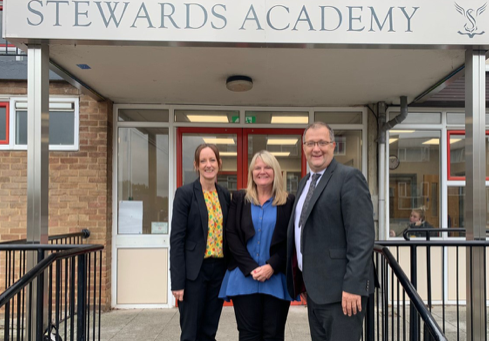 Increasing our joined up working means that we will be able to make economies of scale when purchasing resources and other equipment as well as sharing the expertise of the best staff across both schools.

Therefore, we are delighted to announce a formal partnership between our two school communities focussed on school improvement and the wider interests of our young people.
For many years there has been a close working relationship through the work of the headteachers and the Harlow Education Consortium but now is the right time to make our collaboration more formal. In time we hope that the two academy trusts will merge to maximise the financial and educational improvement opportunities it would allow.

We know that this will provide new and exciting opportunities for our young people as well as helping us all to improve what we already do. We look forward to sharing updates as the year progresses.
Jointly signed by the three headteachers
Helen Ginger
Natalie Christie
Vic Goddard