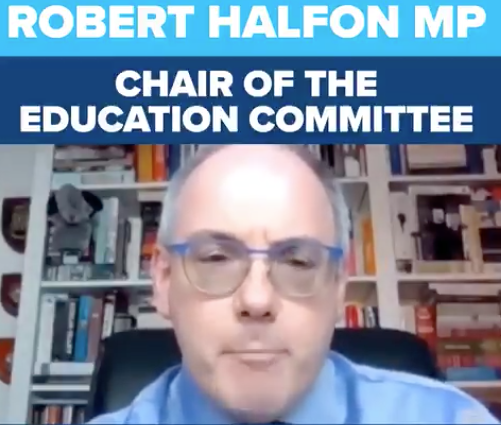 ABSENTEEISM from school is storing up problems for young people for "decades to come", a senior MP has warned reports the BBC.
Education Select Committee chair Robert Halfon said more than 100,000 "ghost children" had not returned to school since the coronavirus pandemic began.
In March, the committee warned of an "epidemic" of inequality, exacerbated by the loss of learning due to Covid.
The government has a new Schools Bill which is aiming to tighten up attendance.
Mr Halfon told BBC Politics East: "I describe them as the four horsemen of the educational apocalypse galloping towards young people – lost educational attainment, damage to their mental health, damage to their safeguarding and loss of life chances.
"This is going to be with us not just for a few weeks or months, but potentially for decades to come."
Figures for the East of England show 200,803 pupils have been persistently absent [10% of the time], while 11,313 have been severely absent [off 50% of the time].
Latest figures nationally show school attendance was 80.8% on 21 July, compared to 92.2% in March.
However, some parents argue school is not always the place to educate children, while others say more help is needed to support the individual needs of pupils.
Click below for the full article.