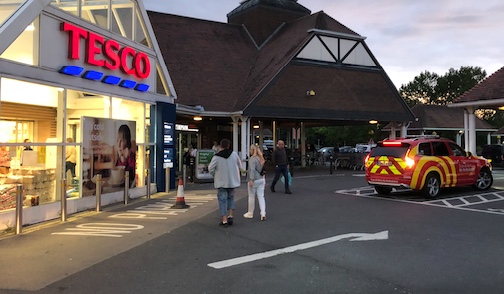 THE UK economy unexpectedly shrank in August, strengthening predictions that it will fall into a recession reports the BBC.
The surprise 0.3% drop came as factories and consumer-facing businesses struggled, according to official figures.
Analysts thought the economy would stall in August but not shrink as costs mount for businesses and households.
Prices are rising at their fastest rate for 40 years, eating into people's budgets, and outpacing growth in pay.
In normal times, a country's economy grows and on average, people become slightly richer as the value of the goods and services it produces – its Gross Domestic Product (GDP) – increases.
But sometimes their value falls, and a recession is usually defined as when this happens for two three-month periods – or quarters – in a row, and it marks a sign the economy is performing badly.
The Bank of England has previously said that it expects the UK to fall into a recession by the end of the year.
Click below for more details.
https://www.bbc.co.uk/news/business-63225328?at_custom2=twitter&at_campaign=64&at_medium=custom7&at_custom3=%40BBCScotlandNews&at_custom1=%5Bpost+type%5D&at_custom4=1D9F003A-4A16-11ED-8796-D5E415F31EAE