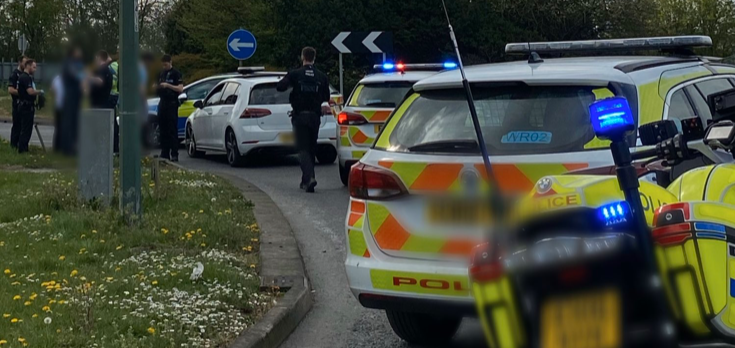 AS regular readers will know, we often have a look at the crime statistics for Harlow.
They will also be aware that we tend to focus on the solve rates.
The stats are sourced from the Police, Fire and Crime Commissioner's website.
As the PFCC is very proud to tell us that the police numbers continue to grow and grow, many will expect the solve rates to also increase.
You may well see an increase in the police part of the council tax. You may want to ask the Tory PFCC , Roger Hirst, what targets he set for Harlow when it comes to solving crimes.
This is not a criticism of the police in Harlow, who work very hard, day in and day out to protect and serve but more a question for our politicians.
We draw your attention to crimes such as rape, burglary and car theft.
If you go to their website, you can see comparable stats for the whole county.
Selected solve rates below:
For guidance-No of crimes is followed by number solved and percentage.
Crimes are November 2021 to November 2022
Rape: Over 16: 119-1: 0.8%
Violence with Injury: 1062-200: 18%
Stalking and Harassment-1721-140: 8%
Domestic Abuse-2121-287: 13%
Racial/Religiously Aggravated Offences-174-56: 32%
Possession of Weapons-148-103: 69%
Burglary Residential-356-30: 8%
Theft of a Vehicle-299-11: 3%
Shoplifting-792-268: 33%
====================
Violence With Injury
Essex: 16,176-2511: 15%
Chelmsford: 1562-229: 14%
Braintree: 1187-207: 17%
Uttlesford: 462-74: 16%
Maldon: 403-53: 13%
Colchester: 2039-260: 12%
Tendring: 1548-224: 14%
Southend: 2155-349: 16%
Castle Point: 618-92: 14%
Rochford: 522-114: 21%
Basildon: 1908-344: 18%
Thurrock: 1389-194: 13%
Epping Forest: 856-105: 12%
Brentwood:447-60: 13%
Harlow: 1062-200: 18%