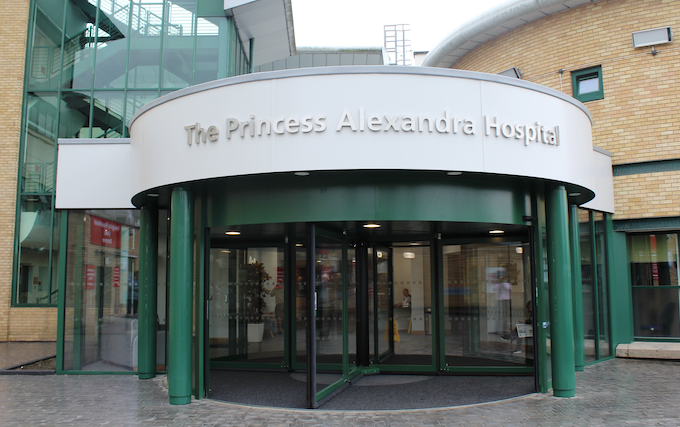 ROBERT Halfon, MP for Harlow, has welcomed the Government's commitment to provide £150 million to hospitals across the country – including £235,000 to Harlow's Princess Alexandra Hospital – to fund vital mental health services, further reducing waiting times and alleviating the pressure on A&E this winter.
Across the country, 150 projects have been announced to improve the level of mental health care available to patients. This includes new mental health urgent assessment and care centres, upgrades to existing mental health facilities, and the expansion of crisis lines and 111 specialist advice. £7 million of funding will also provide ambulance services across the country with specialist vehicles, creating a safe and calm environment for mental health patients in crisis.
Welcoming the announcement, Mr Halfon said, "It is great news that Princess Alexandra Hospital in Harlow will get £235,000 to upgrade their mental health services. This boost to the NHS will help patients access specialist care more quickly, cutting waiting times and reducing the pressure on A&E departments.
"I never cease to be amazed by the dedication, expertise and passion of the NHS staff at Princess Alexandra Hospital who work tirelessly to provide the best care possible. This funding will build on the already incredible work they do, making sure patients facing mental health challenges are seen by specialists and access support quickly, safely and effectively.
"Along with the £250 million funding announced last week to improve social care and support patients to leave hospital sooner, this additional £150 million is very welcome news indeed."

Commenting on the funding, the Prime Minister said, "This announcement is going to make a huge difference to people grappling with mental health challenges up and down the country.

"We all know it's a rising challenge that we face and today's £150 million is going to go to making sure people get the treatment that they need compassionately, quickly and most effectively.

"There will be more mental health ambulances, there will be more investment in crisis centres and communities, there will be more mental health professionals engaged with 111. All of that is the type of care that makes an enormous difference.

"The added benefit of doing all of that is that it will alleviate pressure in A&E departments because right now, we have a situation where lots of people who are grappling with mental health challenges end up in A&E departments – and it's not good for them, it's not good for their families."