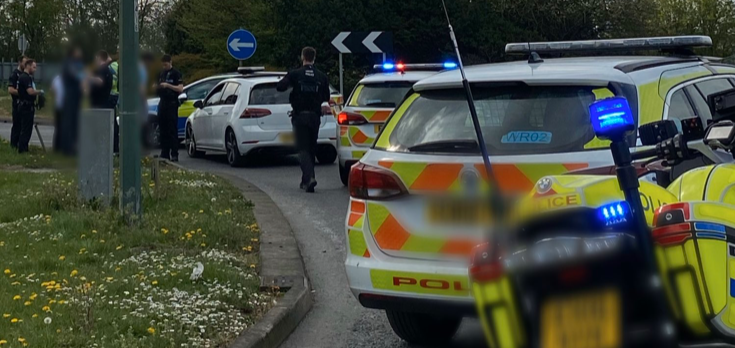 TO keep roads in Essex safe, more than 370 arrests were made for drink or drug driving offences in the last six weeks of 2022.
Forty-two drivers were fast tracked to court, as part of our #drinkdrivingtogetherwecanstopit campaign, appearing just 48 hours later after they were charged with drink driving, all of whom were disqualified.
Between 21 November and 31 December 2022, our officers arrested 163 people on suspicion of drink driving, 158 on suspicion of drug driving and a further 49 arrests for failing to provide a specimen over the six-week period.
Inspector Matt Crow, Roads Policing Unit, explained; "Our #drinkdrivingtogetherwecanstopit campaign asked the public to help us tackle the issue and to support our campaign to save lives by deterring people from drink and drug-driving."
He said: "Our priority is to keep the roads moving and safe for all our road users.
"Each year we arrest people who drink and drug drive despite it being against the law and thereby, putting lives at risk."
During our campaign, we asked the public to use the 3 Ps to help us tackle the issue and to prevent, persuade and police (report drink drivers to us). We asked – could you prevent someone from drink driving by planning in advance how you would get home after a night out? Could you persuade them not to drive? Or as a last resort, call police and we would deal.
To deal robustly with offenders, we worked with the courts to expedite drink and drug driving cases through the judicial process.
Forty-two drivers were convicted of drink driving offences between 5 and 31 December with an average disqualification period of 17 months and an average fine of £330.
Two drivers were handed suspended jail terms when they appeared at court (12 and 8 weeks) and two people were ordered to do unpaid work for 60 and 50 hours respectively.
One person driving while drunk or under the influence of drugs is one too many. If you have any information about a drink or drug driver please call 999 in an emergency.
Otherwise you can report it online at www.essex.police.uk or use the 'Live Chat' button to speak to an online operator between 7am and 11pm. Alternatively, you can ring 101.
You can also contact Crimestoppers anonymously online or by calling 0800 555 111.