THE Princess Alexandra Hospital NHS Trust (PAHT) is introducing open visiting from Monday (30 January), enabling adult inpatients to have visitors with greater flexibility any time between 9am and 8pm, seven days a week.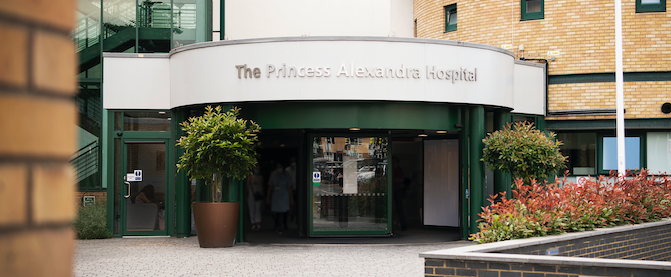 The change is being introduced alongside a new visitors' charter that outlines a clear and consistent approach to how visitors can support friends or relatives they are visiting, what is expected of them and how our people will also support. This will ensure that visiting arrangements are beneficial to everyone, including patients, their loved ones and colleagues.
Most wards accommodate two visitors per patient at any given time. However, space restrictions on some wards mean the number of visitors will be restricted to one per patient. Children under the age of 12 years can only visit with the agreement of the nurse in charge. Visiting policies for critical care, maternity and the children's ward are not impacted by these changes.
Sharon McNally, chief nurse and deputy chief executive at PAHT, said: "We know how important it is for our patients to have visitors during their stay in hospital and we know open visiting helps patients' recovery and reduces the time they stay in hospital.
"We have developed our new visitors' charter with feedback from our people, patients and their families, to provide guidance for both our people and visitors on how we can work together to make visiting a positive experience for all."
Full details, including a list of wards and number of visitors permitted, will be published on the website on Monday, 30 January 2023.