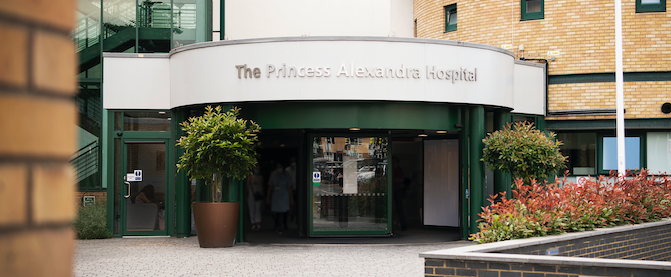 A WARD in Harlow's hospital reported as little as 43 per cent of the planned number of staff at the end of last year reports the Local Democracy Reporter.
Senior nurses at Princess Alexandra Hospital, Harlow, said staffing challenges had arisen as a result of vacancies and a rise in illnesses such as Covid-19 in the community.
A recent report into nursing and care staff levels at the hospital in December 2022 showed a downward trend in average fill rates, a comparison of planned staffing hours versus actual staffing achieved.
Deputy chief nurse Sarah Webb, who prepared the report, said in a statement staffing is reviewed based on how unwell patients are and the level of support they need.
She said: "In December, we experienced some staffing challenges on our wards due to vacancies and sickness.
"We continue to actively recruit new colleagues to join us and we also ensure that all of our people complete infection prevention and control training and are provided with health and wellbeing support, including the opportunity to have flu and Covid-19 vaccinations. Our increased staff sickness at this time was impacted by a rise in Covid-19 cases in our community.
"Three times a day, staffing on our wards is reviewed in line with how unwell our patients are and the level of support they require from our ward teams. Deployment of our people is adjusted in line with this. Patient safety is our absolute priority and we ensure that our patients are provided with high quality care at all times."
Overall fill rates for December were 89.7 per cent. The registered nursing fill rate decreased by 5.5 per cent to 85.2 per cent, while care staff fill rates decreased by 5.4 per cent to 89.7 per cent.
Henry Moore Ward, which cares for patients who have had elective surgery, had an average fill rate for care staff at night of 43.4 per cent, and an overall fill rate for nurses and care staff across day and night shifts of 59.4 per cent.
But other wards showed fill rates of over 100 per cent during the month, according to the report. Penn Ward, which is for emergency surgeries, had an average fill rate for night time care staff of 152.3 per cent, the highest reported. The overall fill rate for this ward was 98.9 per cent.
According to the report, the hospital's Adult Assessment Unit has become an emerging risk, with a 39 per cent Band 5 vacancy rate. The ward
is being prioritised for new starters, including those from abroad.
Additionally, vacancy rate in the Emergency Department was 12 per cent in December. The overall fill rate that month was 73.9 per cent, down from 79 per cent the month before and 75.7 per cent in October.
The department made headlines last year after patients were told they would have to wait 13 hours to be seen.
Across nursing there are 23 new international nurses staring in January with a further 48 before the end of March, the report says. The Nightingale ward continues to be open as part of winter escalation plans.