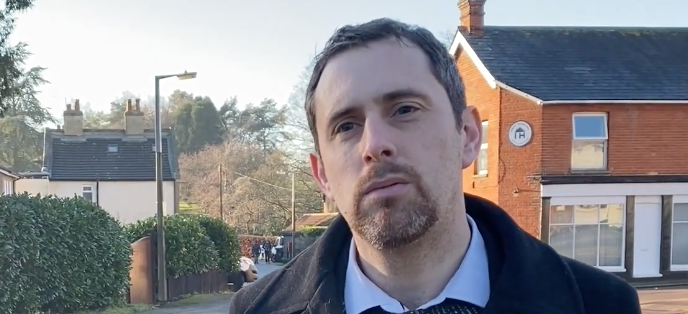 SEWAGE on the wards. Labour leader speaks outSewage leaking into the building at Harlow's Princess Alexandra Hospital has been known about for more than five years. Its one of many reasons that the need for a completely new hospital to serve Harlow's growing population has gained support from all of the town's political leaders. 
Today we learnt that patching up the problem has worsened, there have been 40 reported sewage leaks in the buildings. Staff report that the smell of sewage remains even after the clean up of a leak. This must pose a significant health and safety risk.
Harlow's MP Robert Halfon has campaigned for several elections on the pledge that he will deliver the much needed new hospital. Unfortunately this is looking like yet another broken promise from him. After all this time there has not even been a planning application for a new hospital. The money wasted by the Liz Truss Conservative mini budget, welcomed and supported by Halfon, would have paid for a new Princess Alexandra Hospital many times over
Robert Halfon must urgently answer the question, when will work begin on the new hospital and what will be done to ensure patients and sewage in the existing building are kept apart in the meantime?