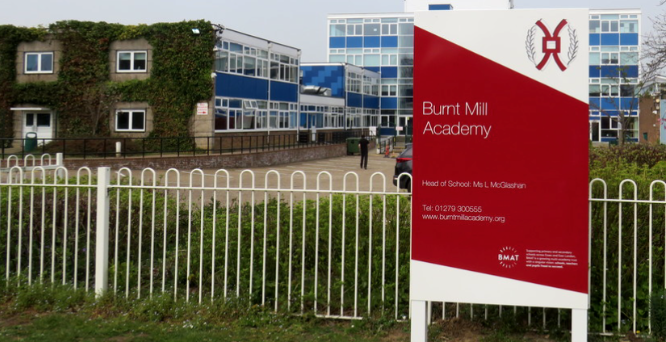 MASSIVE plans to demolish and re-develop Burnt Mill Academy school have been submitted to Harlow Council.
The reports proposes: Demolition of the existing school buildings and sports facilities and erection of a replacement school and sports facilities with associated access, parking and landscaping.
The proposed new school building will replace the existing school buildings which are coming towards the end of their life and provide a better quality teaching environment for the students in line with modern standards.
Burnt Mill Academy was selected as part of the Department for Education's "School Rebuilding Programme", as one of the first 50 schools prioritised for redevelopment due to the buildings requiring replacement based on condition and need.
To ensure teaching can continue on the site whilst construction takes place, the existing staff and pupils will occupy a 2-storey temporary building located to the north of the existing school. This will allow for the partial demolition of the existing school buildings prior to the erection of the new teaching block.
The full report can be found at
Look for: HW/FUL/23/00096
It is anticipated that the full application will be discussed at a meeting of the Harlow Council planning committee.