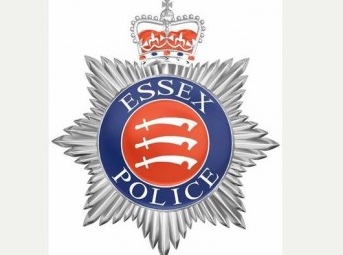 A FORMER police officer made sexualised comments to female colleagues and lied about a military tour in Afghanistan, a misconduct panel heard.
Matthew Lawrence-Stearn was also accused of inappropriate behaviour during his training with Essex Police.
He would have been dismissed from the force had he still been a serving officer, the disciplinary panel said.
Deputy Chief Constable Andy Prophet said the behaviour "fell well below the standards we expect".
The misconduct panel, led by chair Monica Daley-Campbell, heard evidence on 13 and 14 March.
Mr Lawrence-Stearn, a former probationary police constable, was accused of inappropriate behaviour – and making inappropriate comments – to fellow students while going through police training between August and November 2021.
It included sexualised behaviour and comments towards female colleagues, the hearing was told.
The panel also heard Mr Lawrence-Stearn had lied about a tour in Afghanistan and working in Kabul as part of the armed forces – claiming his friend had been "shot and killed".
He had joined the Royal Auxiliary Air Force Squadron but did not complete his training and he left after 35 days having never been deployed.
According to the allegations Mr Lawrence-Stearn told the same lie about his deployment to Essex Police's chief constable when they were talking in November 2021.
'Robust approach'
The panel found the allegations were proven and Mr Lawrence-Stearn was found to have committed gross misconduct for inappropriate behaviour and lying about service in the armed forces.
Andy Prophet, Deputy Chief Constable of Essex Police, said: "We expect the highest standards of professional behaviour from all officers and staff and take a robust approach in dealing with any allegation of poor conduct.
"Essex Police is committed to tackling all forms of violence, intimidation and inappropriate behaviour against women and girls and the former officer's behaviour was utterly unacceptable.
"The behaviour was further compounded by his dishonesty.
"We do not want people who display this kind of behaviour and he was a student probationer who never made it to policing our communities.
"I want to thank those who reported his inappropriate behaviour for their integrity and professionalism."