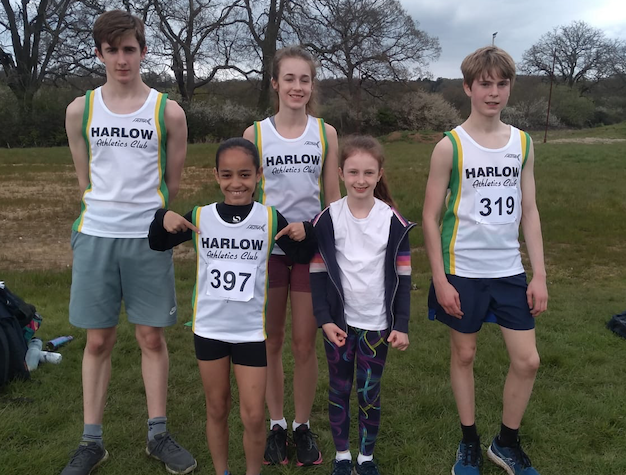 RECENTLY, a damning report was published decrying the state of British Athletics. The report focused on two key areas: the high-risk policy of focusing solely on podium potential, and poor management of home events. The two have led to the near bankruptcy of the national governing body, and to a sport haemorrhaging talent before it has truly blossomed.
Despite this, clubs up and down the country turn out teams and provide opportunities for track and field athletes of all ages week in and week out. And this now includes for many a very active winter indoors. Harlow AC is no exception.
It is true that the club has been through something of a slump in the last five years or so, with smaller numbers of athletes, issues around facilities at Mark Hall, and feeling the effects of Covid. However, during that time, coaches were responsible for nurturing the talents of a handful of individual athletes who have gone on to a national and international level.
Roots are firmer now. Membership has bounced back from around one hundred during Covid to two hundred and thirty, mainly 11 – 20-year-olds. To keep athletes engaged, they require competition and opportunity, and a new core of volunteers has gone to great lengths to find them.
In the past two weeks, the club has had athletes at a 'Junior Minithon' in Watford, a Quad Kid and open event in Harrow, wheelchair, and ambulant athletes at a para event in Coventry, a steeplechase coaching session, a middle-distance festival, London Mini Marathon and Marathon, and the return to the Eastern Young Athlete's League.
There have been some fantastic highlights specifically: Chloe Lewis winning the T53/54 U17 wheelchair Mini Marathon, George Watkins winning the U15 boys Mini Marathon, Tom Millers 27th place in the London Marathon Wheelchair event, Sharon Wright's marathon run in under 3 hours 20, and Rhianna Drew's new club record in the U17 Women's hammer at the Youth League match. The team itself comprised of thirty young athletes from U13 to U17 and was fifth out of six on the day.
With the support of such willing volunteers and coaches, more than a handful of the new breed of Harlow athletes can make it to the upper echelons of track and field. There is a renewed energy around the club and Harlow AC will continue to play its part in revitalising a sport that has, sadly, lost its way.