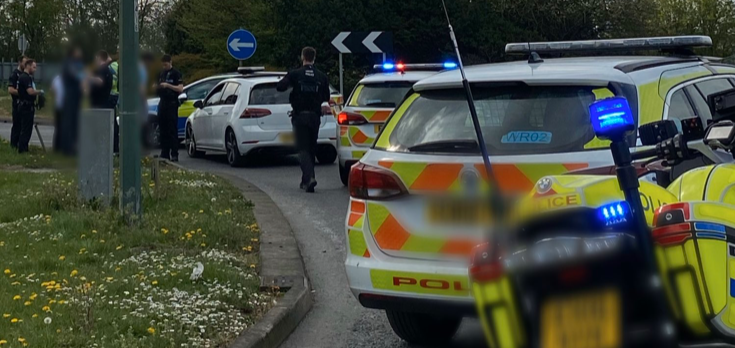 HARLOW is in the grip of a car theft epidemic according to recent statistics released by Essex Police.
A day doesn't seem to go by without residents, from Katherines to Newhall, being made aware of a car being stolen from driveways or the road.
Between March 2022 and March 2023, there were 341 cars stolen. Just ten of the reports of theft led to the crime being "solved".
YH understands that over the last few months, the figures now average out a one a day.
But once again, like burglaries and sex offences, what has concerned residents is the very low solve rate for this crime.
Many residents are concerned that criminal gangs are getting away with it as the government has "effectively decriminalising car theft".
The Metropolitan Police was the worst performing police force with 87.2% of car thefts going unsolved.
West Midlands, South Yorkshire and Essex were also among the top of the list, all reporting more than 80% car thefts as unsolved.
Harlow Chief Inspector Paul Austin said: "I would point out that most vehicles are stolen, when persons are not present or not with it, so eyewitness evidence is not available. We will always ask for CCTV Trawl of the area however we know offenders cover their faces.
"All recovered stolen vehicles are forensically examined by our crime scene investigators unless requested by the owner not too. I can't provide you with a number of these vehicles that are recovered but a large proportion are and most of them are located abandoned by our officers.
"My message to Harlow is that we are committed catching offenders who commit all crime and where there are opportunities to do so we will always seek to arrest and prosecute offenders including theft of motor vehicles.
"We run operations with our police colleagues from MPS/Herts as we know vehicle offenders' cross boundaries to commit crime, working together gives us the specialist capability to tackle offenders.
Seven arrests after joint operation targeting cross-border criminality | Essex Police
There is prevention advice on our website Preventing car and vehicle theft | Crime Prevention | Essex Police.
A Home Office spokesman said: "Car theft is a truly distressing crime and we are closely working with the automotive industry and police to ensure our response is as strong as it can be. Recent figures from the Crime Survey for England and Wales show vehicle crime is down 22% since December 2019.
"We expect police to take vehicle crime seriously and investigate thoroughly to ensure perpetrators are charged and brought to justice.
"Last month we delivered our pledge to put 20,000 more police officers on our streets, and we are supporting police by providing more funding for crime prevention measures, including better street lighting and CCTV."