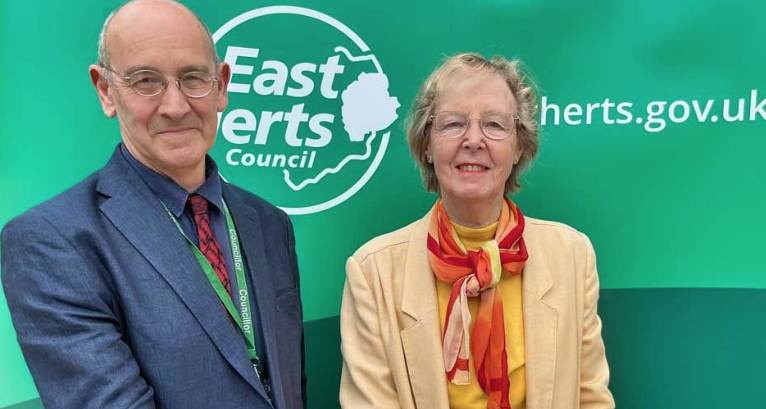 BEN Crystall is the new leader of East Hertfordshire District Council after the recent local elections where the Greens became the largest party.
His election is part of a joint administration between the Greens and the Liberal Democrats, marking the end of 28 years of Conservative control.
In a tweet, Mr Crystall said he was "incredibly proud".
East Herts District Council includes the county town of Hertford and nearby Ware, plus Bishop's Stortford and other towns and villages in acres of Hertfordshire countryside.
Before the 4 May elections, it was under Conservative control, with the Tories having 39 of the 50 seats.
Now the Greens have 19 seats, up from the two they won in 2019, with the Tories on 16 and the Liberal Democrats on 10.
Mr Crystall, who represents the Bengeo ward, said: "I am confident that the Greens and the Liberal Democrats, working together in this joint administration, will provide strong and effective leadership for our communities.
"Our combined efforts will navigate the challenges ahead, deliver on residents' priorities, and strive towards a better, more sustainable future for all in East Herts."