THE MP for Harlow, Robert Halfon has paid tribute to former Prime Minister Boris Johnson, who has announced he is stepping down as an MP.
Robert Halfon said: "Whatever Boris Johnson got wrong (and history will make its' judgement), I am grateful to the former Prime Minister for a number of things: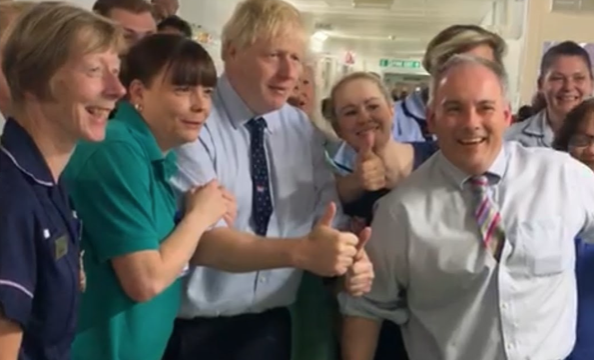 The vaccine programme, which was world beating and turned the tide against Covid;
Getting Brexit done and fulfilling the wishes of the people of Harlow who voted for Brexit by 68%;
Beating Jeremy Corbyn, and the antisemitism of his Labour Party which was condemned by the Equalities and Human Rights Commission;
Leading the West and ensuring Britain was at the forefront of backing Ukraine against Russia's illegal war;
In Harlow, I want to thank Boris for giving the green light for our New Hospital, during a visit to Princess Alexandra Hospital in 2019 confirmed with funding and a timetable for rebuild by the Prime Minister Rishi Sunak and Health Secretary just a couple of weeks ago;
For ensuring Levelling Up Funds reached Harlow, with well over £40 million to redevelop our town centre around the bus station and the Playhouse Square;
Yes, he made some big errors, which hugely upset myself and the public. And he had to resign as Prime Minister because of them.
But most fairminded people will know that Covid was an unprecedented time for the country – and will judge the good as well as the bad.
I wish him and his new family well in the future.
In the meantime, I will continue to do all I can to work hard for Harlow and the Villages, to build an even better Harlow, cut the cost of living, champion Apprenticeships and Skills and protect our NHS.
"I strongly support our Prime Minister Rishi Sunak, in all his efforts to halve inflation, grow the economy, reduce debt, cut NHS waiting lists and stopping the boats.