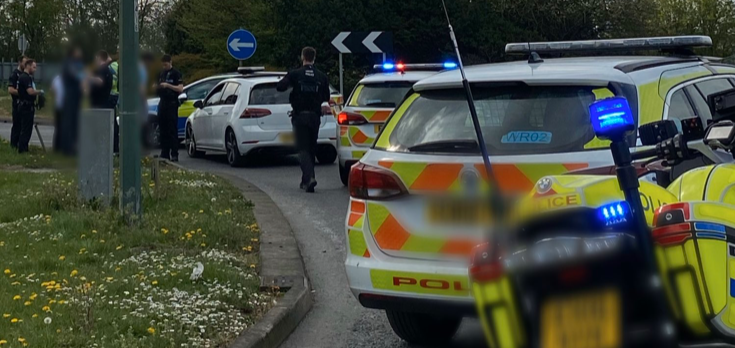 "THE public can be confident we're stopping the wrong people joining Essex Police" – that's the message from our Deputy Chief Constable after we were rated as 'good' for vetting and counter-corruption.

His Majesty's Inspectorate of Constabulary and Fire and Rescue Services (HMICFRS) carried out an inspection of our Vetting and Counter Corruption Units and processes in November 2022.
In its report, the HMICFRS states there was no disproportionality in vetting refusals for people who declared a protected characteristic, applicants from ethnic minority groups are supported by an extra staff member, and people are monitored if intelligence indicates they pose a higher risk of sexual misconduct.

The report acknowledges that our process for making vetting decisions is being adopted by other vetting units in the south east.

The report also confirms our policies designed to prevent corruption are "comprehensive".
And that the support offered to employees who report sexual misconduct means "people may be more confident to report [it]".

Deputy Chief Constable Andy Prophet said: "On behalf of the communities of Essex, the force expects the highest standards of professional behaviour from all officers and staff.

"Essex Police has one of the best and most effective vetting units in the UK and we're confident we're stopping the wrong people joining the force.

"In the last year, the force has turned away 119 people who did not meet our high standards and values.
"We vet, and re-vet, colleagues in line with the approved national guidance. 

"The force will continue to take a proactive and robust approach in dealing with allegations of poor conduct.

"We are proud of the fact the overwhelming majority of officers and staff do a difficult job, brilliantly."
The report did find an area for improvement and that we should increase staffing in the Counter Corruption Unit to improve how we collect, assess, develop, and investigate counter-corruption intelligence to meet demand and allow proactive intelligence. We acknowledge the recommendation and our progressing addressing it.

You can read the full report here: https://www.justiceinspectorates.gov.uk/hmicfrs/publication-html/effectiveness-of-vetting-and-counter-corruption-arrangements-in-essex-police/