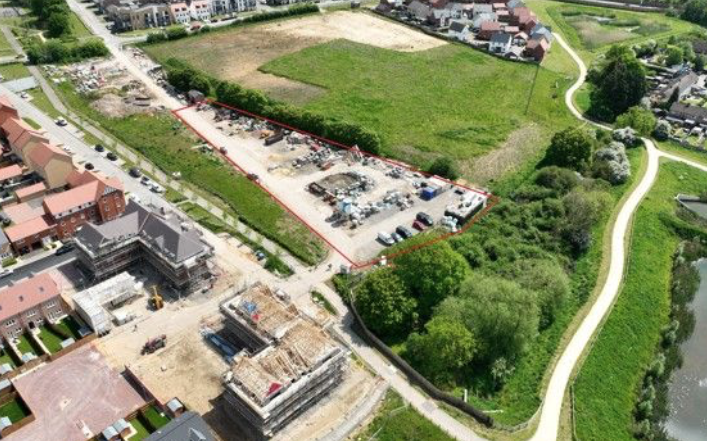 THE site is currently in use as a construction compound associated with the wider, ongoing development programme, and comprises a level, irregular parcel of land. The new housing at the wider site has been delivered by Barratt David Wilson Homes, Taylor Wimpey and Persimmon Homes. The final housing completions at the site are due before year end 2023.

The subject property forms part of a wider planning permission was granted following appeal, for: "Appeal A: Approx. 1,200 dwellings; site for a primary school (2.16ha); community buildings (0.06ha); retail/business/live work units (0.18ha); together with associated uses comprising allotments & public open space.
The Hatch is a development for 20 residential units in total, including six live work units and 14 one & two bed apartments and new retail/commercial units.
Click below for more details
https://www.zoopla.co.uk/for-sale/commercial/details/64872537/?search_identifier=c565318feffe29ad8d69b01c08480b7f