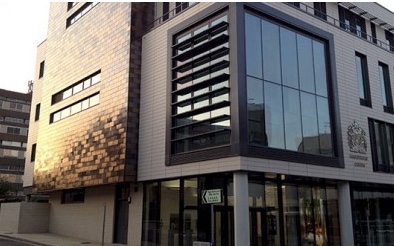 EVERY week, Your Harlow receives the lists of court proceedings from the magistrates courts around Essex.
These courts are in Chelmsford, Colchester and Southend.
Over the last ten years, we have taken some details and reported on them. We do not swamp our newspaper as we have a strict rule about only 5% of our output being crime-related.
The cases at the magistrates court are often burglary, assault, minor fraud, theft by shoplifting, drink and/or drug driving, to name just a few.
We are aware that more serious cases go to the crown court and Harlow people have attended there in recent months.
All the cases are at different stages: some are pleading or have pled guilty, some are pleading not guilty and a date has been set and some have been found guilty.
But over the last few months, the number of Harlow cases at magistrates court seems to have dried up.
Now that could be good news. Perhaps Harlow people are not appearing at the magistrates court as they are not committing any crimes and/or offences.
Perhaps they are being dealt with out with court as per a system of cautions, penalty notices etc.
Perhaps they have not appeared yet as there is a backlog?
But if both are true then why Harlow? Our court lists are full of people from Basildon, Thurrock,, Colchester, Chelmsford etc?
We make these observations as we have received a lot of press releases recently about record police numbers and record achievements.
Yes, we have asked the Harlow Conservatives if they can give us a breakdown on Harlow police numbers going back to 1953. We await their reply with interest.
We are also aware of the press releases from Essex Police and Harlow Council regarding anti-social behaviour have fallen by 35%
There is a possible "marking your own homework" response here however, to be fair, they can only report as they see.
But perhaps the most significant statistic in relation to this is from this report by the Tony Blair Institute for Global Change
"The British system of policing is at breaking point. Perhaps more than in any other public service, public trust and confidence is essential to effective policing. Yet new polling conducted alongside this report has found that an extraordinarily high proportion of the public – 41 per cent – who had experienced crime in the last year did not bother to report it because they did not think it would be treated seriously".
This endorses what a lot of our readers say and feel: That a lot of people have simply given up.
Bur perhaps, we are living in a golden era of relative peace and harmony in Harlow. Perhaps, one or two well publicised cases are giving a tendency to distort the true picture?
However, let us look at the recent crime figures for June 2022 to June 2023 published on the Essex Police, Fire and Crime Commissioner's website.
What do you see? A hell of a lot of crime.
The question everyone should be asking of police bosses and perhaps more importantly politicians is:
What happened to the:
1080 cases of anti-social behaviour
1013 cases of violence with injury
1380 cases of stalking and harassment
148 cases of rape
475 cases of theft of vehicle
373 cases of residential burglaries
150 cases of theft of pedal cycle
665 cases of shoplifting
87 cases of arson
1738 cases of domestic abuse
510 cases in relation to drug possession
148 cases involving the possession of an offensive weapon
1107 cases of public order offences
And remember, drink and drug driving figures are not here and Fraud.
How many were charged? How many were given cautions? How many were given advice? How many went to court? How many were found guilty? How many were found not guilty? How many were given community orders? How many were sentenced to jail time?
If you are going to proudly boast using figures then these figures should be at your fingertips.
The police in Harlow and Essex do an excellent job of promoting themselves. Through Facebook, Twitter, Instagram, mail shots. The list seems to be endless.
And they could legitimately say that they have never been more transparent. But this is not just about the police. It is about the whole criminal justice system and especially the Crown Prosecution Service.
In many ways there is so much more that this reporter could write but I need to move on to the next story. I wish I had the resources to have a journalist at the courts and all the relevant council committees around the county.
Conclusion
As we have stated, this is simply an observation/opinion piece. We would not be submitting this to the British Crime Survey.
But it is, we feel, important that we ask these questions.
On Tuesday evening, Essex Police and the Safer Places Project will be facing questions from the Harlow Council Scrutiny Committee. The subject matter will centre on domestic violence.
We would hope that, if asked regarding the 1738 cases of domestic abuse, that they would have the information at their fingertips. And if not, why not?
Likewise, we believe each and every district and county councillor, every member of every relevant body should be asking for the "result" of each and every crime/offence, you see below.