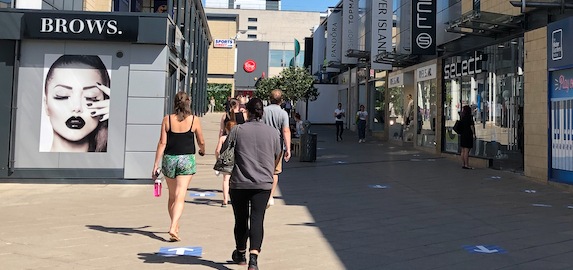 A MAN and woman have appeared at Chelmsford Magistrates' Court on Saturday 15 July following charges for theft and criminal damages to cars in Harlow.
The pair were arrested on Thursday 13 July by Harlow Town Centre Team at the Water Gardens, Harlow.
The charges relate to cars being damaged whilst the cars were parked at various locations in the Harlow town centre area and property stolen from inside the vehicles between 28 June and 13 July. The pair were remanded in custody to appear at court.
Shaan Mitchell, 35 of Berecroft, Harlow was charged with nine thefts and six criminal damage to vehicles.
Aaron Tomlin, 32 of Buick Avenue, Clacton was charged with 10 thefts, seven criminal damage to cars and going equipped with theft.
A third man will also appear at Chelmsford Magistrates@ Court on Monday 17 July charged with eight offences relating to a single incident in Harlow on Thursday 13 July investigated by Harlow Community Policing Team.
Dean Dalgleish, 31 of Backwood Court, Clackmannan, Scotland was arrested on Thursday 13 July at a restaurant in Harlow after police were called following a disturbance and charged as follows:
Two counts of criminal damage to two police vehicles
Possession of an offensive weapon – glass beer bottle
Public order offence
Three racially aggravated public order offences
Racially aggravated assault.
Superintendent Tim Tubbs, said: "My officers work hard to keep people and their property safe and to catch those responsible.
"We can focus our efforts where they are needed.
"And, we can continue to do that with the public's support, so we continue to ask them to be our eyes and ears and report instances where public safety is an issue or anything that they may feel is suspicious or just not right.
"That way we can tackle the issues straight away."