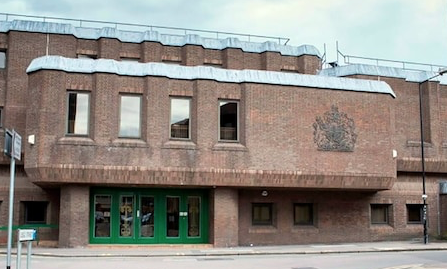 TWO men were sentenced at St Albans Crown Court this week in connection with an unprovoked attack in Bishop's Stortford.
Aaron Fitzsimmons, aged 24, from Little Canfield, was jailed for two years after pleading guilty to two counts of assault causing actual bodily harm (ABH) and one count of assaulting an emergency worker.
Archie Beardon, aged 21, of Magdalen Laver, was given a 12-month community order after pleading guilty to assault ABH and must also undertake 200 hours of unpaid work.
The incident occurred in South Street during the early hours of Saturday 15 October, 2022.
A man and woman, aged in their early 20s, were walking through the town centre when they heard people shouting behind them.
As they turned, they were confronted by Fitzsimmons who said they were walking too slowly. He then punched the man in the face, before striking him again and knocking him to the ground. The victim sustained injuries to his jaw which required dental treatment.
Another male, who was aged 19 at the time, then attempted to intervene and was subsequently assaulted by both Beardon and Fitzsimmons until he also fell to the floor, sustaining concussion and bruising to his face.
The three victims then left the area, as their attackers continued to initiate further altercations with passers-by.
The pair then fled as police arrived, but Fitzsimmons was quickly detained and arrested, spitting at a police officer in the process.
Beardon was later identified as the second offender and interviewed by detectives.
Following an investigation by the East Herts Local Crime Unit, both men were subsequently charged and summoned to court.
Detective Constable Chris Golding, who led the investigation, said: "The actions of Fitzsimmons and Beardon on that night were despicable, both towards innocent members of the public and police officers who were simply doing their job.
"Comments were made during the sentencing that the pair had been drinking before the assault, but that is absolutely no excuse for violent behaviour.
"I hope this serves as a warning that we will always do everything we can to bring offenders to justice."