FOLLOWING guidance from the Department of Education, the main building and the sports hall block on-site at Sir Frederick Gibberd College on Tendring Road will be closed with immediate effect.
Communication has gone out from tor school to parents and staff explaining the nature of the situation.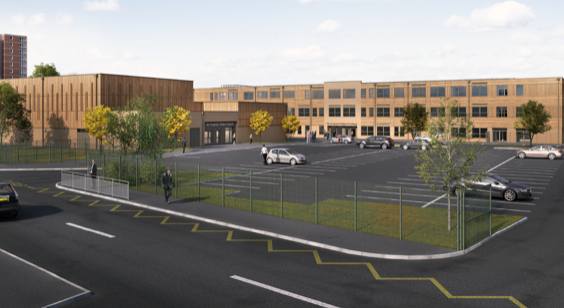 A spokesperson said: "This advice followed a report by technical consultants working for the DfE which identified structural irregularities. This situation is not of the Trust or School's making. The Trust has been acting on the advice of the DfE and its technical consultants throughout this process.

BMAT Education was not involved in the commissioning, designing, construction, or quality assurance of these buildings and the DFE are taking full responsibility for resolving the situation. Even though this is a situation not of our making, we are very sorry about it.

"In April of this year, the DfE instructed a technical survey of the main school building which raised some queries about the structure, following further analysis of the survey information a report and risk assessment on the building structure was delivered to the DfE and shared with the Trust late last week. Having regard to the reports received the DfE is no longer able to verify the structural safety of the building, hence their advice to close.

"While this is an evolving matter, BMAT Education and Sir Frederick Gibberd College remain committed to delivering the very best education to pupils possible, while protecting all aspects of staff and student wellbeing.

Specific plans for how teaching will be delivered across the year groups shall be shared in due course. While teaching shall continue, the autumn term for the whole school shall start on a later date than earlier published by the school.

"An update on arrangements shall be communicated to parents and staff, and an updated statement will be issued later this week".
YH has spoken to a number of parents who have expressed their shock at his news.
More follows on this matter on Your Harlow.

iframe width="560″ height="315″ src="https://www.youtube.com/embed/Kqi8_iWVBMw" title="YouTube video player" frameborder="0″ allow="accelerometer; autoplay; clipboard-write; encrypted-media; gyroscope; picture-in-picture; web-share" allowfullscreen>