A WARNING has been issued to shoppers to be beware of fraudsters that are creating fake Wilko websites, scamming unsuspecting victims with fake clearance sales and discounts.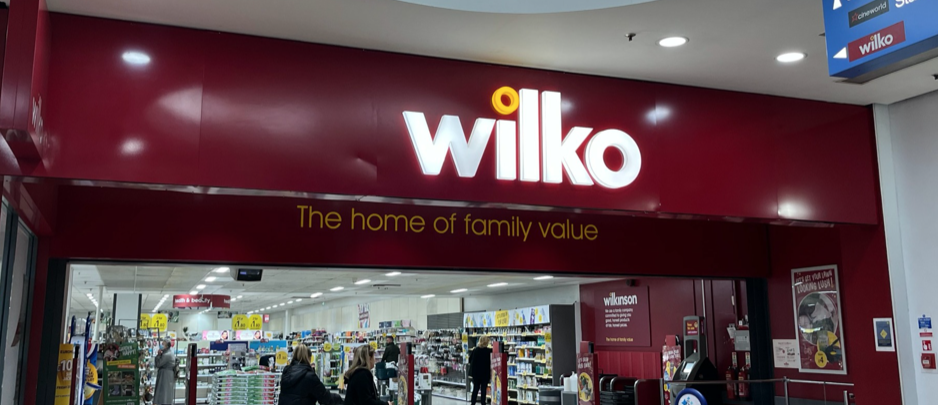 With the advancement of online shopping scams that are used to prey on unsuspecting shoppers, being vigilant when shopping online is vital.
Nick Drewe, retail expert and founder of online discounts platform, Wethrift, has provided some savvy tips on how to spot a fake retailer website and how to keep safe when shopping online.
Is the deal too good to be true?
If a 'deal' you see circulating online looks too good to be true, that means it probably is. A product for what seems an excessively low price can be a sure indicator of a potential purchase scam. Always trust your gut and use logic for whether a deal is legitimate or not, regardless of whether a retailer is having 'closing down sales' or not.
In this case, one fake Wilko website is offering shoppers up to 90% off products in a fake clearance sale.
Is the branding on the website correct?
Often, when scammers are replicating a brand's page, they can get a little sloppy when it comes to the branding. Low quality images and logos, poorly photoshopped designs, or using outdated branding are key things to look out for on a brand's social media page.
Look for spelling and grammatical errors on the page
Another red flag that gives away fake websites is spelling and grammatical errors. Scammers can often overlook these small details when creating a fake website, and a legitimate site from a retailer like Wilko would never contain spelling and grammar mistakes.
Does the URL look suspicious?
Hover your cursor over the URL, which the post or ad is asking you to click through to, but don't click it until you're sure it's safe. Do a quick Google search for the brand name and check that the URL matches the official site.
Often, scammers will create a URL that is a close resemblance, but there will often be subtle differences that could easily be missed.
When shopping online, always check the website address to make sure you are on a legitimate site. The address should begin with 'https.' and there should be a locked padlock symbol that appears on the URL bar. This means that the site is secure for shopping.
As well as this, sign up to Verified by Visa or MasterCard Secure Code when given the option. This process involves registering a password with your card company, which will add a further layer of security when you are shopping online.
Read a site's privacy policies
Privacy policies tend to get overlooked due to how long and complex they are, but they are still very important. The privacy policy of a website will tell you how it collects personal information. If there is no policy available or there is no registered address, this is a potential red flag that the site is actually a fake set up by fraudsters.
Are you able to pay with a credit card?
When looking at the payment options, check to see whether the website enables you to pay with a credit card. Credit cards are one of the safest methods to pay for goods online, as credit card companies are able to easily refund any money that has been lost to fraud.
A major retailer's website not offering the option to pay via credit card is an indicator that the website is a fake that has been created by scammers.
Install the latest security software for your devices
Keeping your computers and mobile devices up to date is one of the best ways to protect yourself against any other online threats such as phishing scams. If you know that you'll forget to manually do this from time to time, set up automatic updates.
When it comes to your computer, make sure your device has the right antivirus software and firewall installed. Also, ensure that your web browser is set to the highest level of security.
-ENDS-
If the content is published, please credit Wethrift with a link to: https://www.wethrift.com/wilko