LAST Sunday. the Ladies took the trip to Dagenham to face Tigers in their second league game of the season.
In windy conditions it took a while for both teams to settle but it would be Frontiers that would take the lead after 20 minutes when Tayla Handscomb whipped a vicious corner in to the box over the head of the goalkeeper to score directly from a corner 0-1.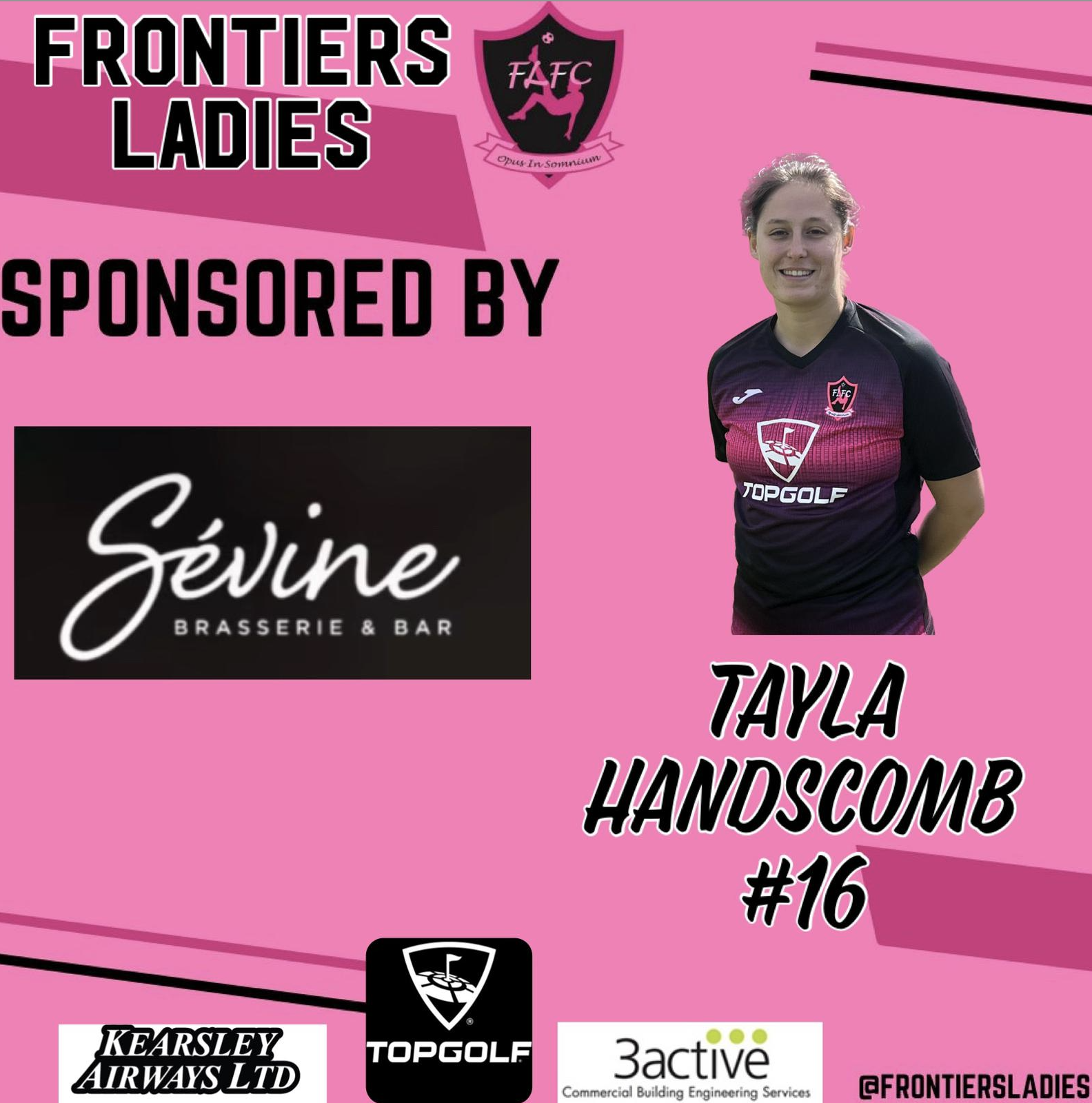 Frontiers taking the lead seemed to lift the home side who grew more and more into the game and got an equaliser from some mis-communication at the back and a couple of block tackles lead to the ball spinning up in to the air ending up in a Tigers shot deflecting over keeper Jill Bartholomew making the score line 1-1.
Using the equaliser as a wake up call Frontiers took the lead once again when a Tayla Handscombs free kick was well saved by the Tigers keeper only to fall at the feet of our Captain Jackie Day to calmly finish from close range. Half time 1-2. 

With the second half under way Frontiers found it much easier to keep the ball playing against the wind playing some nice football all round the park and not giving their opponents much in the way of any chances other then a couple of long range efforts.
Frontiers would enhance there foot hold in the game with a 3rd goal which come from some lovely build up play starting in the middle of the pitch Paige Goddard quickly switching the play out to the right where Ash Simonelli dribbled round a player playing pin point pass towards the far post for Donna Watts to arrive to finish from 5 yards.
Now with Frontiers firmly on top they sealed the victory with a 4th goal with Tayla Handscomb picking the ball up inside the home teams half, she ran at the defence beating them to the unselfishly square the ball across the 6 yard box to Ash Simonelli who taped the ball into a empty net.
Frontiers Manager Ronnie Yates said after the game "It was a much better all round performance than last week, it's great to score any goal but to see the unselfishness from players out on the pitch knowing the team needs are greater than individual accolades we particularly pleasing today that's a real quality our players have especially when it comes to the final third! We want to continue building this team and continue to move forward as a group"
This coming Sunday they host Hertford Town Women in the FA Cup at Church Langley