TESCO is trying to "lower prices wherever we can" as customers grapple with cost of living pressures, the UK's biggest supermarket chain has said reports the BBC.
The pace of rising food prices will continue to slow this year, easing the pressure on households, its boss Ken Murphy said.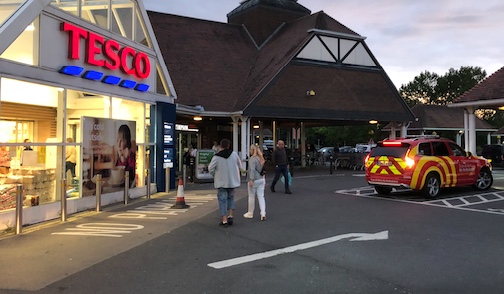 The chain reported a big jump in profits for the first half of the year as wholesale costs came down.
It said customers were also buying more own-brand products to save money.
Global food prices surged after Russia's invasion of Ukraine last year, driving up the cost of a weekly shop.
But the pace of price rises, while still very high, has started to ease, with supermarkets cutting the price of some basics like milk, cheese and vegetables.
"We know how challenging it is for many households across the country, as they continue to grapple with ongoing cost of living pressures," Mr Murphy said.
"We are committed to doing everything we can to drive down food bills."
Supermarket customers have been switching to own-brand products for the past few years to try to cope with rapidly rising prices.
Tesco said customers were "treating themselves at home" with own-label premium products and had been switching to Tesco from premium retailers to save money.