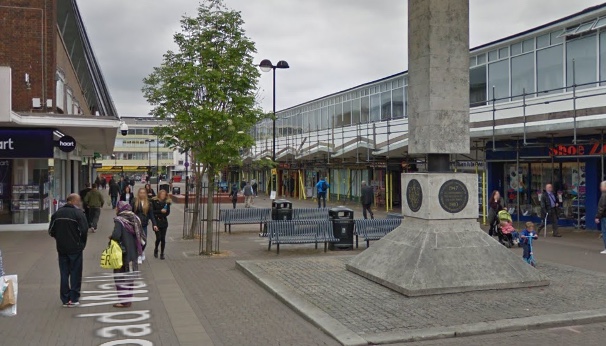 ESSEX Police's specialist Business Crime Team works with retailers to encourage them to report shop thefts and assaults of shop staff to us.
And, in the past week, Essex Police officers have arrested 19 people on suspicion of shoplifting across the county, with 17 subsequently being charged with theft offences and other related matters.
Six people arrested also tested positive for Class A drugs under our drug test on arrest scheme, which sees adults we arrest for acquisitive crimes, such as shop theft, requested to take a saliva test for cocaine, crack cocaine and heroin.
Sergeant Christian Denning, of our Business Crime Team, says the aim is to turn offenders away from drug use.
"If people test positive in custody for Class A drugs, they will be referred to a specialist drug treatment programme, with one of the three drugs treatment services we work with.
"In this way, not only are we dealing with offenders through the court system, we are also referring them to partners who will work with them to address the causes of their offending.
"People often steal to fund their drug habit so we want to prevent their need to commit theft in the first place."
Six people were arrested in the Harlow district between Monday 6 November and Sunday 12 November for shop theft. Four were arrested in each of Basildon and Southend, two in the Braintree district and one in each of Chelmsford, Colchester and Maldon.
Of the 19 people arrested last week, the Business Crime Team will be seeking criminal behaviour orders (CBOs) against three of them and one will be subject of a request to vary the terms of their current CBO.
Sergeant Denning says the Business Crime Team review every shoplifting case and, where it is believed a criminal behaviour order would be justified to help to protect retailers from repeated abuse and stealing, they work with local officers to apply to the court for them.
"Criminal behaviour orders can also be issued with conditions intended to get offenders the support they need to change their behaviour and remove the need to commit crime.
"They also set out to protect retail staff and customers by setting out restrictions to prevent offenders from entering stores they have been targeting," he adds.
CBOs are designed to tackle the most serious and persistent anti-social individuals where their behaviour has brought them before a criminal court.
CBOs also tackle the underlying causes of offending and, where appropriate, require offenders to engage in treatment services, such as drug and alcohol addiction support.
It is an offence to breach the terms of a CBO and courts can impose a maximum sentence of up to five years' imprisonment or a fine, or both, for an adult convicted of breaching them.
Cases involving two people arrested last week are still being investigated.