SHE may only be small, but Kayleigh Tyler is kicking and punching above her weight. The karate kid – just four belts off her black belt – scooped gold and silver medals at the United Martial Arts Academy dojo in Croydon.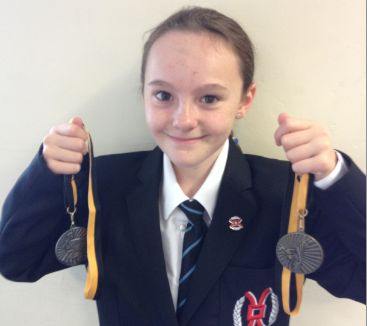 At the event, the 11-year-old student from Burnt Mill Academy, in First Avenue, Harlow, had to compete in both kata – a sequence of precise moves – and kumite fighting.
Kayleigh, a member of Lea Valley Karate Academy for four years, said: "I train three times a week and have won medals before. I wasn't expecting to come away with medals from this event though, as it was mainly training.
"I was so excited to start Burnt Mill full-time in September to try out more sport."
The star gained a gold medal for her kata and came second in kumite, earning her a silver medal.