MIND in West Essex is one of five Essex charities to benefit from additional funding for their information and signposting services thanks to the Healthwatch Essex Fund, in partnership with the Essex Community Foundation (ECF).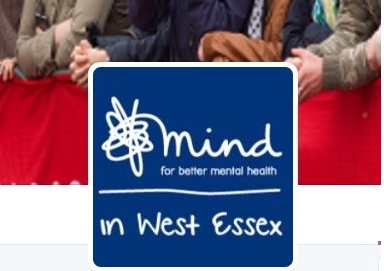 Organisations from the community and voluntary sector were asked to bid for the funding and were awarded the grants based on how they would improve people's experiences of health and social care in Essex through improved provision of information, advice and guidance.
Mind was awarded £7,000 to employ a Community Awareness and Information Officer to provide advice on mental health issues across Epping Forest. The role will ensure more information about mental health is made available via libraries, GPs, colleges and aims to improve uptake in people accessing early support for their mental health in turn leading to improved recovery.
David Sollis, Chief Executive at Healthwatch Essex said "One of our key roles is to provide first-class signposting and information services to the public. We do this by forging close links with the voluntary and community sector which has specialist knowledge of their communities. This funding will allow them to assist people more effectively and we are really proud to be able to support them."
Alison Wilson, Chief Executive of Mind in West Essex said: "Our aim is to raise awareness of mental health issues and the support available to people in the area. This funding will really help us expand the conversation about mental health with community groups and help provide people with information on a range of services available to promote and enable good mental health."
The Healthwatch Essex Information service is available to anyone who needs to access health and care services for themselves or their friends or family in Essex. Since launch, it has helped 5,000 people, averaging 220 calls a month.
People can contact the Information Service on 0300 500 1895 or at
[email protected] or leave a review of local health or care services in the Feedback Centre.
Notes